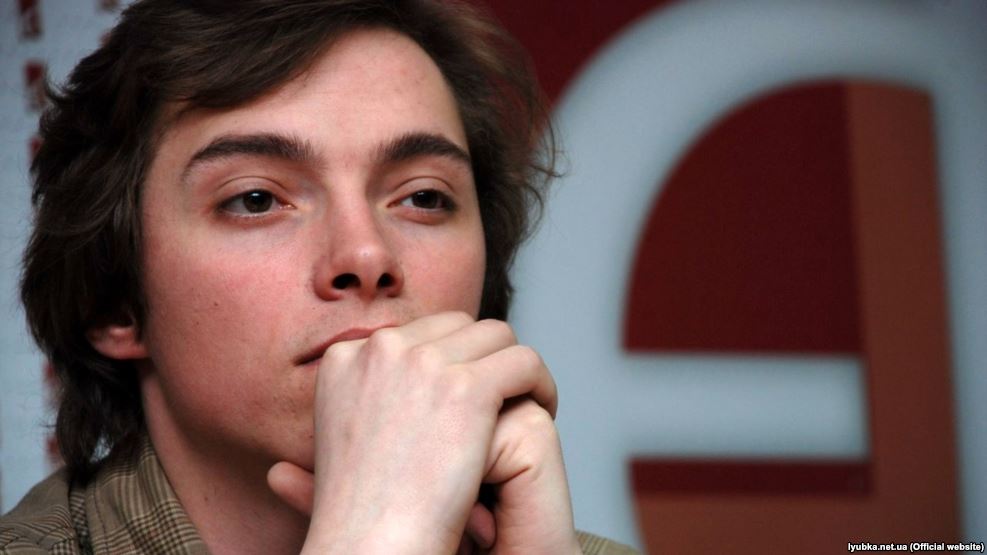 Last week a wave of discussions on emigration flooded the Ukrainian segment of the Internet. It seemed that a mood of general readiness to leave in search of a better life prevailed in our country. Various explanations abounded: economic (wages, prospects, jobs, the realities of doing business), social (children's education, the quality and accessibility of medicine), and mental (it is hard to live among people with a Soviet mentality). As I analyzed the passionate discussions on this subject, I noticed that it is easy to generate this profusion of likes and reposts on Facebook if you write something bad about Ukraine and concurrently something positive about foreign countries. Even though I myself have commented occasionally on my homeland, I still decided to go against the tide and tell my unrepresentative story about returning to Ukraine.
Rome was not built in a day
In the spring of 2014, when Russian aggression against Ukraine began, I was completing graduate studies at the University of Warsaw. This was a time when several of my Ukrainian friends in Warsaw did not even dare to travel to Ukraine for a parent's birthday. Mobilization was taking place, and the same people who today are distributing statistics about emigration were spreading information that young men were being taken into the army at the border, that drivers were being caught at the city exits, at the traffic police sites, that military recruiters were organizing raids in rural churches and then sending untrained soldiers to the front without ammunition .
Although my degree from the University of Warsaw offered me the chance to find a job without a problem (permission is not required), and even though I had and still have a concrete job offer, I decided to return to Ukraine — to the unknown, with neither job prospects nor housing. And this was at a time when dozens of friends and strangers were asking me how to get into a Polish university, who were requesting help in finding a job and inquiring about property values in Warsaw.
Why did I return? The answer is simple: my country inspires me. I feel like a fish in water in it. I am at home here. I know its flaws but I cannot live without it. I know that through my  position, my work, I am changing it, and that when we finally achieve success it will be mine as well, with my humble contribution. Quite a few times as I was returning home from distant travels, I  would anxiously gauge the remaining kilometers before the Ukrainian border. I had the subconscious fear that my car would break down in a foreign land and that I would not know what to do, whom to call. Whatever people may say, I know how to cope in Ukraine. I am even convinced there will always be people willing to help me, to tow my car, to bring gas — people who will simply stop to find out what happened and then begin calling their mechanics. I know this is an ordinary, everyday example, but life is made up of such situations. These are the worries that make a person feel he is at home or a stranger in a strange land.
But as soon as I crossed the border, the difficult process of acclimatization to my native country always began. The roads are bad, there are no signs or markings, services are rude, everywhere something is left unfinished — even the curbs are uneven, not to mention the reforms in the country. How can one comprehend that it is possible to obtain an internal passport in the form of an ID card but that it comes with an informational flyer for a residence permit? These innovations are ridiculous, of course, but I always remember that Rome was not built in a day. OK, now we at least have a passport card, which did not exist yesterday. And so it goes every day.
My advice is simple — go!
In addition, after living a total of more than three years in different EU countries (Poland, Sweden, Hungary, Romania, Austria, Latvia), I can say that most of the emigrants who live there do not always live "there." I mean that people work there, have housing, a certain circle and so on, but they continue to focus on Ukraine in practically everything. Life for them is divided into the periods between holidays, when they earn a living, and holidays, when they return to their families in Ukraine — always with gifts, dressed immaculately, with expensive gadgets: in other words, everything necessary to demonstrate and prove that things are going well for them "there."
I am sure each one of you has friends or acquaintances among the emigrants. Go to their Facebook pages and you will see they are primarily in Ukrainian — they describe their lives, they rejoice in the successes of their children, they show off their purchases. But they write about all this is their native language because their main circle — friends, relatives, classmates, former colleagues — live in Ukraine.  And it is the comments of these people and their "likes" that are most important to the emigrants. Not to mention the fact that many emigrants dream of making money and returning to Ukraine with their capital when conditions become favorable to opening a business.
Therefore, even though I am one of those who returned home, I tell all those who want to emigrate to go!   Because until you try it yourself, you will not know the cost of a pound of emigrant bread. Gain experience, learn languages (by the way, I know dozens of Russian speaking Ukrainians who learned Ukrainian and began to speak it in Warsaw!), make money and nurture your longing for you homeland. I know from my own experience how a person can miss Ukrainian food (how barberry candy, buckwheat, and kvas beer become the "currency" among emigrants), how you want to return to your native city, how enthusiastically you tell foreign friends about the beauty of the Carpathians, how day after day the dreams lead to plans to return "home" and begin your own business at home. Then go, but then come back!
Andriy Liubka is a Ukrainian writer, poet, and translator whose works have been translated into ten languages. He is the past recipient of the Debut and Kyiv Lavra literary prizes in Ukraine.
Tags: émigration, Ukraine