Pavel Gintov during a protest against Gergiev 
This October a group of activists in New York will once again protest against a Russian conductor Valery Gergiev who will be conducting at the Lincoln Center on the 23rd and 25th and hosting a Tchaikovsky Competition Winners' Recital at Carnegie Hall on the 24th.
It is immoral for the artist to support war and authoritarianism
Over a year, we have staged protests against world-known musicians – conductor Valery Gergiev, pianist Denis Matsuev, violinist Vladimir Spivakov, saxophonist Igor Butman, soprano Hibla Gerzmava. There is one thing that unites them: they signed a collective letter in support of Russia's military aggression against Ukraine and the annexation of Crimea. In this letter that was published by the Russian Ministry of Culture on March 11, 2014, the artists state: "We firmly express support for the position of the President of the Russian Federation on Ukraine and Crimea."
Participants of our protest group believe that it is immoral for the artist to support war and authoritarianism.
I would like to answer three most frequently asked questions that that we have been asked over one year of protests.
#1. "Who is paying you?"
This is by far the most frequent question that our opponents ask. Even Valery Gergiev couldn't think of anything better to say when he faced us.
The funny thing that never occurs in our opponents' minds is that we gladly spend our own money to organize these protests. We print hundreds and thousands of flyers and handouts, we make our own banners. Planning a protest takes a lot of time and effort. But nobody needs these protests more than us.
#2. "Who are you to speak against these great artists?"
This question is usually accompanied by some offensive words like "garbage", "scum", "idiots".
I honestly think that it is enough just to be a human being to have your own principles and moral beliefs. But those who ask this question would be very surprised to find out who they are talking to. Among our protesters there are distinguished musicians who concertize all over the world, painters, actors, a theatrical director, a teacher, a college professor, an athlete – prize-winner of European karate championships and other professionals. I am proud to know each one of them, and I couldn't have dreamt of being a part of a more creative, intellectual and sincere protest group.
Also, it would be wrong to assume that this protest is exclusively Ukrainian. We have people of many other nationalities who stand with us: Russians, Americans, Georgians, Belorusians, Poles, Frenchmen – anyone who finds it unacceptable for artists to use their reputation to promote tyranny and aggression.
#3. "Why are you doing it? What is the point? Why don't you just concentrate on doing your job?"
This question is usually asked by fellow musicians. Let me explain. World renowned artists publicly stated their support of a military invasion that caused death, destruction and oppression of the civil population. Thousands of their fans all over the world now think that this invasion is justified because their idols said so.
Comparing to this, the other voice – the voice of the oppressed – is barely heard. The other voice is those few people who give out flyers at those artists' concerts trying to explain to the concert goers what those artists actually supported. And you want that voice to be completely silenced?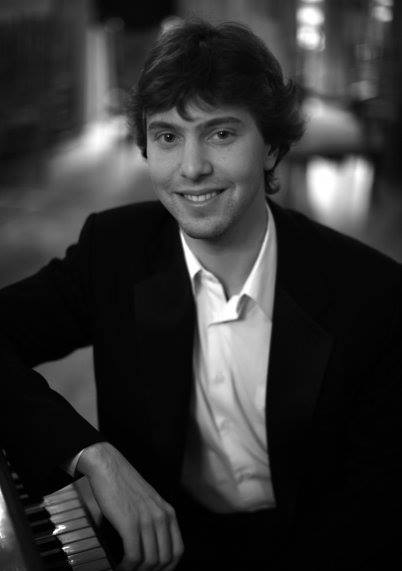 Pavel Gintov, Doctor of Musical Art, is a concert pianist and graduate of the Manhattan School of Music
Tags: Gergiev, Help Ukraine, Music in Ukraine, Op-ed, Protest, Protests