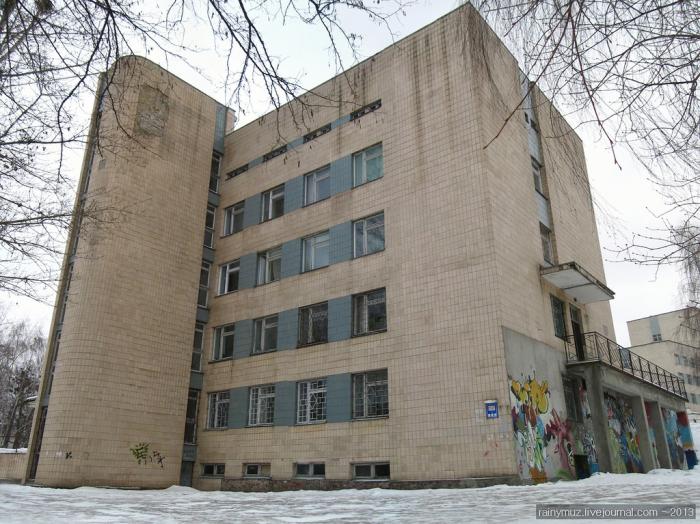 In December of this year it will be 35 years since a group of human rights activists, psychiatrists, lawyers and some French Trotskyites met in Paris to develop a mechanism to coordinate the campaigns again the political abuse of psychiatry in the Soviet Union. At that time KGB-Chairman Yuri Andropov was in full swing with his attempt to end the internal "ideological diversion" in the USSR once and for all. One-third of those arrested were declared mentally ill and sent to psychiatric hospitals for compulsory "treatment", where they were drugged to their eyeballs and subjected to various forms of torture. In order to force the Soviet government to abandon this horrendous abuse of the medical practice, the campaigns focused on having the Soviet psychiatric society expelled from the World Psychiatric Association (WPA).
The meeting resulted in the founding of an organization that is now called the Federation Global Initiative on Psychiatry. The campaign was successful: the Soviets were forced to withdraw from the WPA in 1983, and returned only in 1989 when the USSR was opening up to the outside world. Most political prisoners were released from psychiatric hospital in 1989-1990. And although we now again have cases of political abuse of psychiatry in Russia, Belarus and Kazakhstan, the systematic and government-orchestrated political abuse has ceased to exist. In most former Soviet republics the psychiatric profession has become strong enough to resist a return of full-scaled "political psychiatry" although only in Ukraine, where many people fell victim to Soviet psychiatric terror, the psychiatric association unequivocally condemned this practice.
However, what we did not realize back in 1980 we found out ten years later, when the doors of Soviet psychiatric hospitals opened up to foreign visitors. I was one of the first foreigners to visit the wards of the Pavlov psychiatric hospital in Kyiv when the hospital director was on holiday. What I saw made a lasting impression on me and to a certain degree determined the course of my life. In a subterranean ward I found sixty to seventy elderly dressed in rags in an environment that was no better than Dante's hell on earth. Some beds had no matrasses, sometimes three patients were lying on two rusty beds shoved together, and the sanitation consisted of holes in the ground covered by excrement. The smell stuck to my nose and even now, 25 years later, it is as if I smelled it yesterday. A better incentive to me to intervene and help was hardly possible.
What followed was years of hard work, trying to uplift Ukrainian psychiatry. In total some three thousand cubic meters of humanitarian aid were collected in The Netherlands and shipped to Ukraine with trucks and planes of both the Dutch and Ukrainian air forces. A long list of foreign experts traveled to Ukraine, introducing new forms of treatment, helping set up non-governmental organizations representing professionals, relatives and even users. Dozens of projects were developed, ranging from small to big multi-annual projects funded by the Dutch government and the European Union. A publishing house was set up with its own printing facility, where in the course of years some 138 translated books and manuals were printed.
However, what we foreigners did not realize at first and only learned in the course of time, was how endemic corruption had become in Ukraine. Much of our humanitarian aid was stolen and sold by the then director of the Pavlov psychiatric hospital, and when he did not manage to extend his corruption schemes to our printing facility at the hospital, he accused us of printing false US dollars and had our offices raided by the police. We were saved (how paradoxical!) by the successor organization to the Ukrainian KGB, the SBU, which proved to be the state agency that helped us most in realizing our goals. Thanks to them a center was opened in Kyiv to treat victims of torture from the Gulag and Nazi camps, a center which still exists today.
Although in some fields our work proved to be successful and some vibrant non-governmental organizations emerged, in particular the ones in support of children with learning disabilities, most of our initiatives were frustrated by an inert psychiatric system dominated by a group of pseudo-professors and charlatans. Disappointed and exhausted, many of us gave up and it seemed Ukrainian psychiatry was doomed by the overwhelmingly corrupt Ukrainian reality.
Maidan has given us a new hope. Not because corruption stopped and government structures have been fundamentally overhauled, but because Maidan showed that change is possible, and it encouraged reform-minded persons to try again and make a hole in the "Berlin Wall" of Soviet psychiatry. Some of the charlatans have lost their position, and some of the State structures have been overhauled and are now led by determined mental health reformers. New people have arrived on the scene, and some of the disappointed old reformers have been invigorated and are willing to try again, as a sort of "second lease on life."
Like in most sectors of society, it is the younger generation that will need to bring about the necessary change and take their future into their own hands. But in order to do so, two things are absolutely essential. Those with energy and brains need to stay, and resist the urge to leave and build their lives elsewhere, where their skills are more appreciated. And secondly, they need to be trained and educated by people who understand the profession, who have left the Soviet pseudo-science behind and are at par with international psychiatric skills and knowledge. Both issues are a big challenge, and demand active involvement of both the Ukrainian government and society as a whole.
One out of four citizens will suffer from a mental health problem during their lives; one out of ten will end their lives with dementia. In Ukraine this is a reality just as much as it is elsewhere. The question is: do you want to be treated respectfully and according to contemporary psychiatric knowledge, or are you willing to be treated by an outdated system that has little resemblance with modern standards of care and where you are reduced to a redundant object, discarded and rid of human dignity and value?
Tags: Op-ed, punitive psychiatry in Russia, Torture, Treatment of Ukrainian prisoners