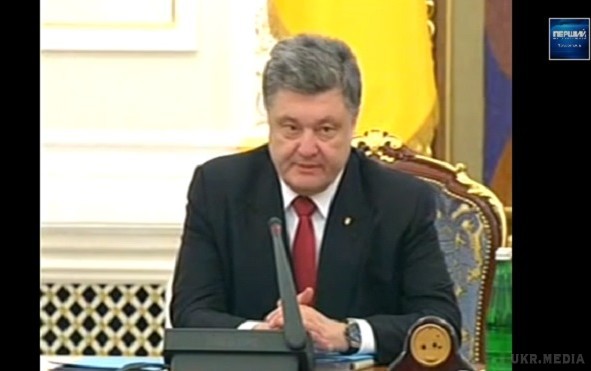 During a meeting of the National Security and Defense Council of Ukraine (NSDC), the President disclosed details about Ukrainian losses at Debaltseve
Six Ukrainian military personnel were killed, over one hundred required hospitalization for wounds of varying degrees of severity that they suffered during the battles that were fought at Debaltseve.
This preliminary information was revealed by Ukraine's President, Petro Poroshenko, during an evening meeting of NSDC on Wednesday, February 18.
In addition, according to a statement by Poroshenko, a total of 2,475 military personnel were evacuated from Debaltseve.
"The information we have currently is that a total number of 2,475 military personnel of various units have left Debaltseve, 2,132 of which belong to the Armed Forces, 158 from the National Guard, with the rest attached to the Ministry of Internal Affairs," said the President.
The soldiers managed to remove nearly 200 pieces of military equipment from Debaltseve.
The president also emphasized that the terrorists violated the terms of the ceasefire agreement from very moment it was declared.
"From the very beginning the Russian-supported terrorists and the Russian soldiers did not support the plan for the cessation of hostilities," he declared.
Tags: casualties, Debaltseve Battle (2014-2015), Donbas war (2014-present), Russian Army, Ukrainian Army