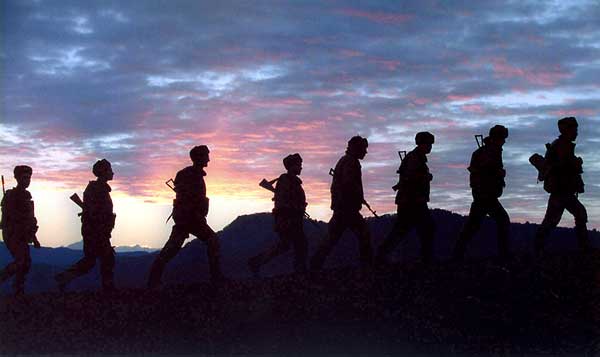 Thoughts from Kyiv – 10 February 2015
The problem with revolutionary times (and in case anyone was in doubt – Ukraine's revolution continues) is that so many things happen simultaneously that it sometimes can be extremely difficult to keep track. Normally, to understand 70-80% of the salient political issues in a country at any given time, one can focus either on foreign affairs or on one or two domestic issues. Not so in Ukraine. Today we switch from war to domestic upheaval, and back to war again without forgetting domestic reforms. In the meantime, we find confusion on both fronts. Ready for a roller coaster ride? Here goes…
According to official government spokesman, Col. Andriy Lysenko's statement today, Ukrainian forces have launched a counter-offensive in the area of Mariupol (near the Azov Sea) aimed at pushing back pro-Russian forces to the demarcation line agreed in Minsk on September 19. The push forward has been spearheaded by the Azov battalion, a volunteer force commanded by Andriy Biletsky – a self-described Ukrainian nationalist, and an individual accused by both western (e.g. Adrian Karatnycky) and Russian (e.g. Anton Shekhovtsov) commentators of being a neo-Nazi. However, according to the extensive entry in Wikipedia on this military unit, it is apparently partially funded by Jewish-Ukrainian oligarch Ihor Kolomoyskyi, and its membership is almost completely Russian-speaking. Got that? Azov is a Russian-speaking, Ukrainian nationalist group, that has adopted Nazi symbolism, and is funded by a Jewish community leader… Whatever their highly confusing ideology, Azov fighters today claimed that a Russian Su-25 attack jet had been shot down over Luhansk, and had crashed on Russian territory near Rostov. Ukrainian government spokesman have not confirmed the claim (and have noted that Azov fighters are not physically in Luhansk oblast), but have praised Azov for pushing the line of Russian mercenary forces near Mariupol sufficiently to the east to make repeated shelling of the city impossible. The praise came from none less than Ukraine's National Security Council Secretary and ex-acting-President Oleksandr Turchynov! One could be forgiven for being confused by the overall message though: radical Nazis, funded by a prominent Jewish leader, are spreading disinformation, while achieving desperately needed military progress. Incidentally, apparently Azov's advance eastward from Mariupol was approved by President Poroshenko, but the operation is being commanded through channels that bypass the Army General Staff because of fear of traitors in command positions… Wow! How's that for fog of war?
On the home front, today the Verkhovna Rada voted to dismiss Prosecutor General Vitaliy Yarema, who submitted his resignation to President Poroshenko after a significant number of signatures (though not the required 226) had been collected by Parliamentarians calling for his removal from office. Yarema avoided a vote of confidence, but he has been the brunt of much criticism for not having prosecuted those responsible for the massacres of demonstrators on Maidan 18-20 February 2014 since his appointment 8 months ago. Activists continuously reminded him that none of those responsible for corruption, repression, and abuse of office under Yanukovych have yet been tried. In his address to Parliament after Yarema's dismissal, Poroshenko placed part of the blame for lack of progress in bringing members of Ukraine's previous regime to trial on the country's unreformed court system, and asked Parliament to accelerate its legislative efforts in this area. Of course, Poroshenko has a point: Yarema does not deserve exclusive blame for the slow pace of prosecution. On the other hand, 185 of the 450 members of the Rada belong to a faction (the largest in Parliament) called the "Poroshenko bloc," and collectively they have done little to advance judicial reform since their election 3 months ago.
Meanwhile back at the war… Today, the Anti-Terrorist Operation headquarters based at Kramatorsk Military Airport in Donetsk oblast (on territory liberated by Ukrainian forces in July) was bombed by enemy artillery. Apparently, the shelling came from Smerch multiple launch artillery systems which fire 300 mm rockets at a range of 70-90 km, and are used exclusively by the Russian army (Ukraine does not possess such equipment). One barrage hit the ATO command post, another landed in a residential area of Kramatorsk. Casualty figures are still unclear, but multiple dead and wounded have been reported. Meanwhile all eyes are on the Normandy format meeting that is supposed to take place tomorrow in Minsk, where Merkel, Hollande, Putin and Poroshenko will apparently talk peace…
And back in Kyiv, apparently with half his brain (or more) concentrating on the Kramatorsk attack, the President personally presented his candidate for the post of Prosecutor General to Parliament today. The 62 year old Viktor Shokin registered 318 votes in favor of his confirmation. However, something strange happened during the vote: two factions of the ruling coalition (Lyashko's Radical Party, and Sadovy's Samopomich) voted against confirmation while the Opposition Bloc and two smaller factions made up primarily of former Party of Regions members and/or sympathizers registered votes in favor. Immediately after the vote, Lyashko caused a ruckus at the rostrum, and Speaker Groysman called a recess, and the session did not reopen after lunch. It is unclear whether Ukraine's ruling coalition has now been effectively reformatted (with Samopomich and Lyashko out, and former Regions and Lytvyn members in), or whether this vote was just a misunderstanding. As for the persona of Mr. Shokin, on the surface he has a relatively pro-Maidan track record: he was responsible for originally filing charges against SBU General Olexiy Pukach for the murder of journalist Georgiy Gongadze in 2003 (while the suspected instigator of the crime, Kuchma, was still President), and as Deputy Prosecutor General, he opened criminal cases against Serhiy Kivalov and other Yanukovych cronies in 2005 for having falsified the 2004 Presidential election (the case never went to trial because Shokin was removed from office when Yushchenko re-appointed the Kuchma-era Sviatoslav Piskun to head the Prosecutor's office in 2005). However, today it emerged that Shokin's daughter is the current Deputy Prosecutor of Odesa oblast, his son-in-law is a Deputy Prosecutor in the city of Odesa, while his son-in-law's father (called a "svat" in Ukrainian) is the Chief Prosecutor of Dnipropetrovsk oblast. Past credentials, and Shoshkin's promises to expedite prosecution for Yanukovych-era crimes (voiced from the Parliamentary rostrum before confirmation) instill hope that Poroshenko's choice was a good one, but the new Prosecutor General's obvious and numerous conflicts of interest are depressing. Are principled justice and nepotism compatible?
Now back to the war: Debaltsevo is surrounded, but not surrounded. Yesterday at 14:00 Lt. Lanaka of the 40th motorized infantry battalion stationed near Debaltsevo reported their position was attacked by Russian two Su-25 attack aircraft. Government spokesmen denied the attack, but later Ukrainian soldiers from the 92nd brigade stationed in the east of the city also reported being attacked from the air. Official (non)confirmation notwithstanding, many in Ukraine (including me) see Russian escalation to air strikes as inevitable. Depending on which report you watch/read/believe, Debaltsevo – a city that was once home to approx. 5000 inhabitants – continues to be held by Ukrainian forces, but units once stationed on its southern outskirts have now moved north. Meanwhile other reports state that the northern road out of the city has been completely destroyed, and troops in the south cannot retreat northward because the road has been bombed. On the other hand, the government reports having evacuated almost 800 inhabitants to Ukrainian controlled areas (along the purportedly destroyed road); and they proudly proclaim that given the choice, less than 50 Debaltsevo evacuees chose to leave the city to the Donetsk People's Republic. On the other hand, friends who have recently been to the city tell me that Ukrainian troops do not trust the locals because many have been caught spying for the Russian mercenaries. All we can say with certainty about Debaltsevo is that it is under heavy fire, and that the battle continues…
Some good news on the domestic front: news surfaced today, according to which the IMF is apparently considering an unprecedented 40 billion dollar loan to Ukraine – to be approved by its Board of Directors in late February. This time last year, the Hryvnia-Dollar exchange rate was 8:1; today it's over 24:1. In dollar terms, Ukrainians have become 3 times poorer in 12 months, but clearly that's not an accurate reflection of the economy's fundamentals.  During war, people naturally move their savings to a safe currency, and therefore Ukraine has developed a serious lack of hard currency. Furthermore, exports have fallen precipitously since Russia's aggression began, and last year Ukraine repaid 14 billion dollars of its sovereign debt while receiving only 9 billion in assistance. The IMF tranche would certainly help to balance the market. Let's hope…
Finally, bad news from Moscow: Nadiya Savchenko, the Ukrainian pilot-turned-sniper who was captured by Russian forces in the Donbas, and put on trial in Russia, today "celebrated" her 60th day on hunger strike. After her arrest Nadia was elected to the Ukrainian Verkhovna Rada on the Batkivshchyna party list, and was later confirmed as a member of the Parliamentary Assembly of the Council of Europe. As such, she should be subject to diplomatic immunity, but the Russian judge (Karpov – included on the Magnitsky list, and therefore subject to US Sanctions) does not recognize such immunity, and refused to remove himself from the case today. Nadia's next court hearing is scheduled for May 15, but given her obvious ill health, few believe she will survive that long.
This is a crazy and confusing world at the moment. Tonight, the Russians, their proxies from the Donetsk and Luhansk "People's Republics" and the Russian-dominated OSCE are meeting in the capital of Belarus with former Ukrainian President Leonid Kuchma (an individual with a less than ideal political record from my perspective) in an effort to revive the Minsk peace process. Apparently this group has been joined by Vladislav Surkov, the Putin aid who is widely believed to be the author/inventor of the "Novorosiya project". This "eminent" group is supposed to prepare the ground for a meeting tomorrow between Putin, Poroshenko, Merkel and Hollande during which the high level foursome intends to establish the basis for peace in Ukraine's Donbas. The prelude meeting sounds to me like an exercise in lighting phosphor, and hoping it will produce ice. But maybe I'm just confused by too many opposites occurring simultaneously…
God help us!
Mychailo Wynnyckyj PhD
Kyiv-Mohyla Academy
Tags: Donbas, Kramatorsk, Op-ed, reforms in Ukraine, Yarema