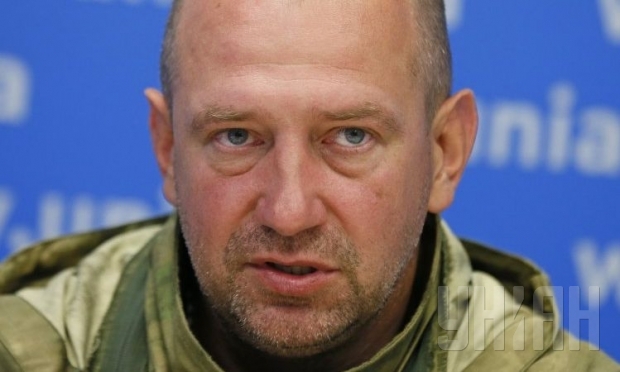 The former leader of the battalion Aidar, Serhii Melnychuk, has revealed that he had been an artillery spotter, correcting fire in the battle in which Russian journalists were killed, and for whose deaths Nadia Savchenko is currently being prosecuted.
In response to the question of who had been correcting the artillery fire in that particular battle, Melnychuk replied, "I was. I was at the front at that time, which can be confirmed by our fighters who were also there, I was in a forward observation position, and our fighters practically grabbed me and told me, 'Commander, get down.'" He made these comments during an interview with the Russian language service of the BBC.
Melnychuk explained the random nature of the death of the Russian journalists, inasmuch as artillery fire was not being specifically directed against them.
"When our BTR (armoured vehicles) and BMP (armored personnel carriers) broke through the lines, they came under attack by the terrorists, who later were the ones to send for the journalists, as they wanted to show them the results of the battle. They forget to take into account the fact that we might be looking to rescue our troops from 12 kilometers away," explained the former commander of the volunteer battalion.
Tags: #FreeSavchenko, Aidar Battalion, Donbas war (2014-present), Savchenko