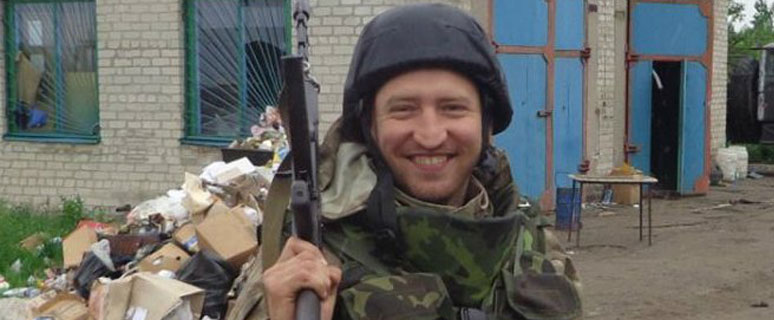 Here's a private message I received today…
"Good evening, Myroslav! Yesterday, I waited with great hope to read your posts about the liberation of Donetsk. I had such high hopes, but they're gone today. Either something went wrong, or no attack had actually been planned. The city is shrouded in fog and rain. I live next to the railway station; my house is six kilometers from the airport and four kilometers from Pisky. The terrorists were shelling Pisky all night and this morning; they have mounted their guns and equipment right next to our home. I haven't written to you for a long time. We haven't gone anywhere; we're still in Donetsk; we use another name in social networks; we help our soldiers through such networks. In the past few weeks I've had the feeling that Donetsk has been abandoned and put at the mercy of these bandits. Please tell me I'm wrong! Let me be live in delusion for at least a few more days. I still believe that we'll be liberated; I provide moral support daily to my downhearted fellow patriots.  We don't want a peaceful life; we want victory! (name).
I didn't write about the liberation of Donetsk, but obviously people have such strong hopes that they interpret my posts and shares in their own way.
My reply: My dear friends! We won't let you down and we won't abandon you, no matter what happens. Leave if you can; we'll help you settle down and provide you with what you need. If you can't leave, hold on! We're coming! Victory is ours!
P.S. Message printed with author's permission.
Tags: Donbas war (2014-present), Donetsk, Pisky, Terrorists