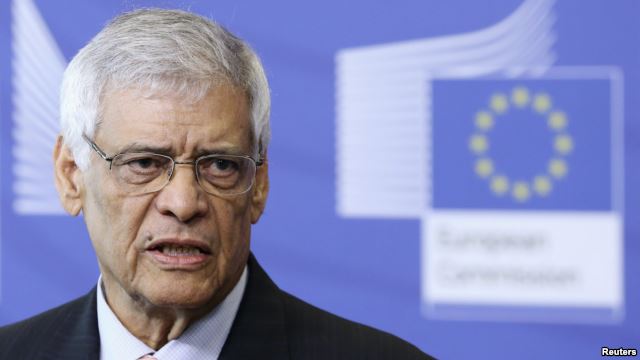 Brussels – Russia's economy is losing hundreds of billions of dollars in light of European sanctions and the decrease of global oil prices, state representatives of the Russian government. At the same time, the hopes Russians have for better news from the global oil market are not justified. On Thursday in Vienna, the assembly of the Organization of the Petroleum Exporting Countries (OPEC) was unable to agree on any limitations on extracting oil to artificially maintain the prices. 
The economic sanctions the West imposed on the Russian Federation turned out to be not the only challenge to the weak budget of this country which unfolded a military campaign in Ukraine. Another, much more effective blow to the Russian economy and its currency came on part of global oil prices, which have been falling consistently over the past several months. Oil and gas constitute about two-thirds of Russian export, which makes the ruble and other Russian assets very sensitive to the changes on the global oil market.
According to Russian Finance Minister Anton Siluanov, the Russian economy is losing 100 billion USD per year due to the sanctions and cheaper oil. Moscow hoped that the exporting states would agree to decrease oil extraction on November 27 at the OPEC assembly by using quota mechanisms.
However, these hopes did not come to life.
"The conference decided that exporting countries will continue to extract 30 billion barrels per day for at least another half-year. We are not sending any signals by doing this. We are just trying to establish a fair price," stated General Secretary of the OPEC Abdalla Salem el-Badri at the end of the conference.
Abdalla Salen el-Badri is convinced that the price per barrel is currently low, but this does not necessitate immediate action. "We shall see how the market develops, and the next OPEC meeting will be held on June 5, 2015," he said.
Exporters: price per barrel will continue to fall
12 oil exporting countries are part of the OPEC, in particular the United Arab Emirates, Qatar, Iran, Kuwait and others. Russia, Norway or Canada are not part of this organizations, despite being considered some of the biggest global exporters.
At the same time, the current biggest price fall in the past four years leaves no chances for the strengthening of the Russian ruble and will continue to influence the fund market, analysis say.
Starting June of the current year, the oil prices have fallen by about a third, having reached the historical minimum of $75 per barrel on Thursday. Experts predict that the price may reach $60.
Russian representatives claimed before they were planning to decrease oil extraction to influence the fall in price, however, experts now say they would not resort to such measures. The fact remains that besides the global oil extraction, which somewhat surpasses demand, shale fuel is becoming more and more popular.
Tags: International, oil prices, Russia, Russian economy, Russian oil, Tweet