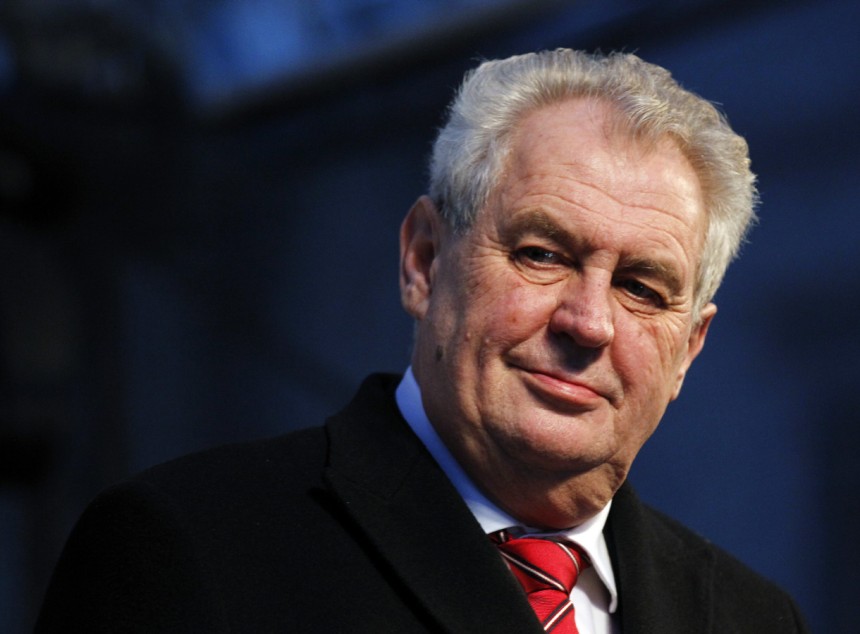 The Czech President, Milos Zeman, was the only European leader to visit the conference on the 'Dialogue of Civilizations' organized in Rhodes (Greece).
Respekt (Czech media) reported that the main organizer of the event was Vladimir Yakunin, Director of OJSC Russian Railways, and one of the closest associates of Vladimir Putin.
The travel expenses of the Czech president, his wife and four employees were covered by the organizers.
During the conference, Zeman called for lifting sanctions against Russia and referred to the situation in Ukraine as "a simple case of flu".
Respekt added that very few people knew about Zeman's travel plans to Rhodes.
The Department of International Relations of the Presidential Administration, as well as Director of Protocol were not informed.
Most of the presidential office workers thought the journey was just "a trip to visit an old friend".
The Czech president is well known in Ukraine for his harsh and critical statements on the Ukrainian-Russian conflict.
Zeman has called the events in the Donbas a civil war, and the Maidan "a hotbed of banderite forces".
In addition, he has denied Russian presence and invasion of Ukraine.
Tags: Politics