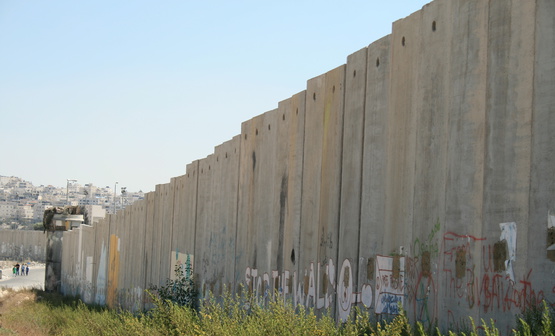 Aiming to put an end to the transfer of Russian troops and military equipment to Donbas, the Ukrainian government has started
constructing a wall
on the Ukrainian-Russian border. The "Wall" project will be carried out in two stages and will include several layers of protection at the Ukrainian-Russian border. Following the announcement of this endeavor, Russia has
prepared an appeal
to the Ministry of Natural Resources and Ecology of Russia and the World Wildlife Fund to organize an international commission on environmental monitoring and assessment this project. The following international statement of practicing lawyers and academicians addresses Russia's concern for the environment and invites all concerned citizens to sign the declaration.
Peace, development and environmental protection are interdependent and indivisible.
– Principle 25, Rio Declaration on Environment and Development
 Joint Statement of Practicing Lawyers and Academicians on Peace and the Environment in Ukraine
In Lviv, Ukraine on September 2014, representatives of 13 countries gathered at the international symposium "Human Rights and Environment in a New Ukraine: in Honor of Prof. Svitlana Kravchenko". These representatives recognize that current conditions in Ukraine undermine basic principles of international law and that accepted norms of valuation of human life are threatened. Therefore, the participants in the symposium feel imperative great need to share their assessment of the situation.
The damage caused to the environment in the areas of military actions and transboundary effect are still to be assessed. But even now it is obvious that overriding ambitions of Russian leadership pose threats for biological diversity of environmental networks, water resources, and for sustainable development in general. Flooding of mines, attacks of chemical enterprises causing the release of toxic material, and deterioration of the sanitary condition of communities in the war zone create the potential for epidemiologic catastrophe.
We encourage environmental lawyers around the world to condemn the recent Russian government aggression in Ukraine. We understand that in some countries including Russia limitation of freedom of speech and human rights place environmental lawyers who oppose such aggression at risk. However, we hope that they can find a way to join in solidarity with environmental lawyers in the region and around the world in supporting peace and mutual respect between Russia and Ukraine.
Therefore, the undersigned participants of the international symposium resolutely condemn the current war and call for an immediate end to the war and attendant destruction and urge our lawyer colleagues in Russia and around the world to condemn the war's disastrous impact on Ukrainian communities and their environment.
Olena Kravchenko
John Bonine
Hanna Khomechko
Sophia Shutiak
Iryna Vasylakiy
Taras Zhyravetskyi
Natalia Prots
Natalia Kuts
Yelyzaveta Aleksyeyeva
Merab Barbakadze
Marta Penkevych
Magdalena Toth Nagi
Alla Voytsykhovska
Maryana Myts
Oksana Orlovska
Fernando Ochoa Pinenda
Eduardo Salazar Ortuno
Kateryna Norenko
Anatoliy Pohodziaiev
Halyna Levina
Serhiy Varlamov
Maria Vaschyshyn
Ludwik Skochynskyy
The declaration is open for signing.
For further information please contact us:
Olena Kravchenko,
executive director at EPL
Email: [email protected]
Tel.: (032) 225-76-82