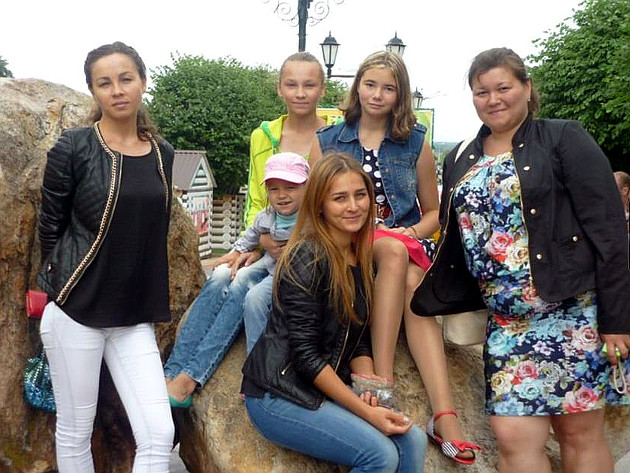 Another frightful example of the cynical amorality of the terrorists was presented to the civilized world by the Russian mercenaries fighting in the Ukrainian Donbas. Sergey Danilov, a resident of the Russian city of Cheboksary, boasted on VKontakte of the "trophies" he found at the crash site of MH-17, the Malaysian Airlines Boeing-777 shot down by terrorists over Donbas.
Sergey Danilov, fighting on the side of the Donetsk People's Republic (DNR) enjoys drinking tea from a coffee cup looted from the wreckage found amidst 298 dead bodies. The fact that the cup found in a sunflower field in the Donetsk oblast  is specifically from the downed airliner is confirmed by the name Malaysian Airlines embossed on the base. The Russian mercenary posted photos of his trophy.
The Russian's family in their hometown in Cheboksary were not left out – some of the booty was given to them as the the cover photo shows – they are wearing the clothes of the dead MH-17 passengers. According to Sergey Danilov, his wife, his mother-in-law and all his daughters now have fine Dutch jackets and quality European cosmetics.
Tags: Donbas war (2014-present), Malaysia Airlines flight MH17, Terrorism