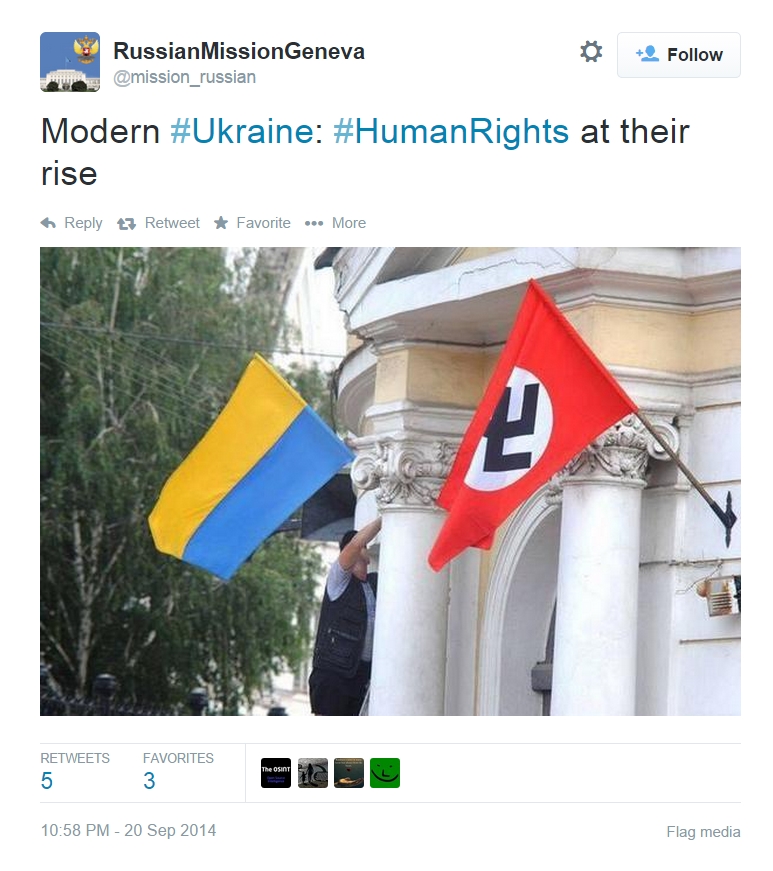 Russian-Diplomats-Geneva-Nazi Flag 
The official Twitter account of the Permanent Mission of Russia to the UN office in Geneva on September 20 published a photo of the facade of a building in which the Ukrainian flag appeared beside a Nazi flag.
In the post, Russian diplomats stressed that this is currently what seems to be the Ukrainian reality.
Internet users unmasked the Russian deception, showing that in fact the photo was taken during the shooting of a movie in Kharkiv in 2011.
Screenshot of the publications were posted by blogger Brown Moses.
By Sunday morning, September 21, the photo had been deleted from the Twitter account of the Russian Mission.