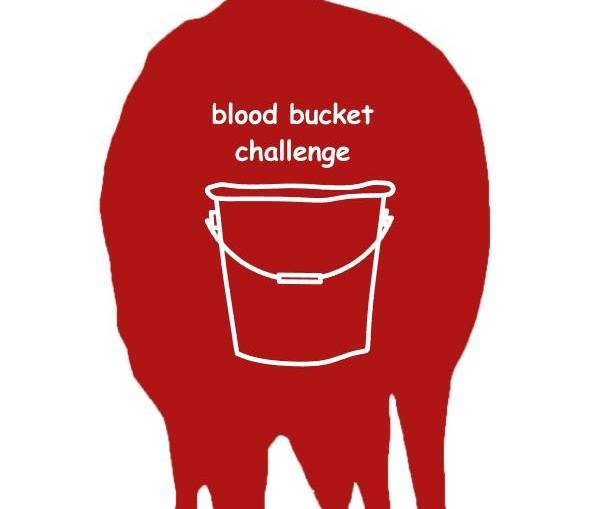 Lithuania is ready for extreme measures to stop the war in Ukraine. The 32-year-old Lithuanian architect Marius Mateika is literally organizing a bloodbath in Vilnius. Building on the idea of the Ice Bucket Challenge flashmob that has gathered record views on YouTube and raised more than $50 mln in donations for research and treatment of Lou Gehrig's Disease, the Blood Bucket flashmob's aim is to  attract people's attention to the contemporary events in Ukraine and at the same time to inform about the inaction and ignorance of the World's (especially European) politicians to those events.
"As I see people in Ukraine dying every day, peaceful citizens losing their homes, business – everything that has become the standard of satisfying western life, I strongly believe that the world should not remain indifferent. Although the EU leaders use such safe terms as conflict, crisis, I dare to say the word "war". And I am not afraid to say that I am frightened of war,"
writes Marius on the event's page in Facebook. The organizers invite Europeans to dump a bucket of colored water, i.e. blood over their heads and in their native tongue call upon their compatriots to be politically aware and socially responsible citizens, pronouncing "Do not be indifferent, see the threat, be a responsible citizen." The organizers call upon all the foreign citizens living in Vilnius to participate in the event.
The action will be filmed in a studio and the video produced will be distributed widely in the Internet and sent to news agencies.
Filming will take place in Vilnius on 13-14 September 2014 in Vilnius on Antakalnio G.40 (abandoned factory).
Additional information:
[email protected]
+37065287853
Facebook profile: Marius Mateika
Event in Facebook>>>