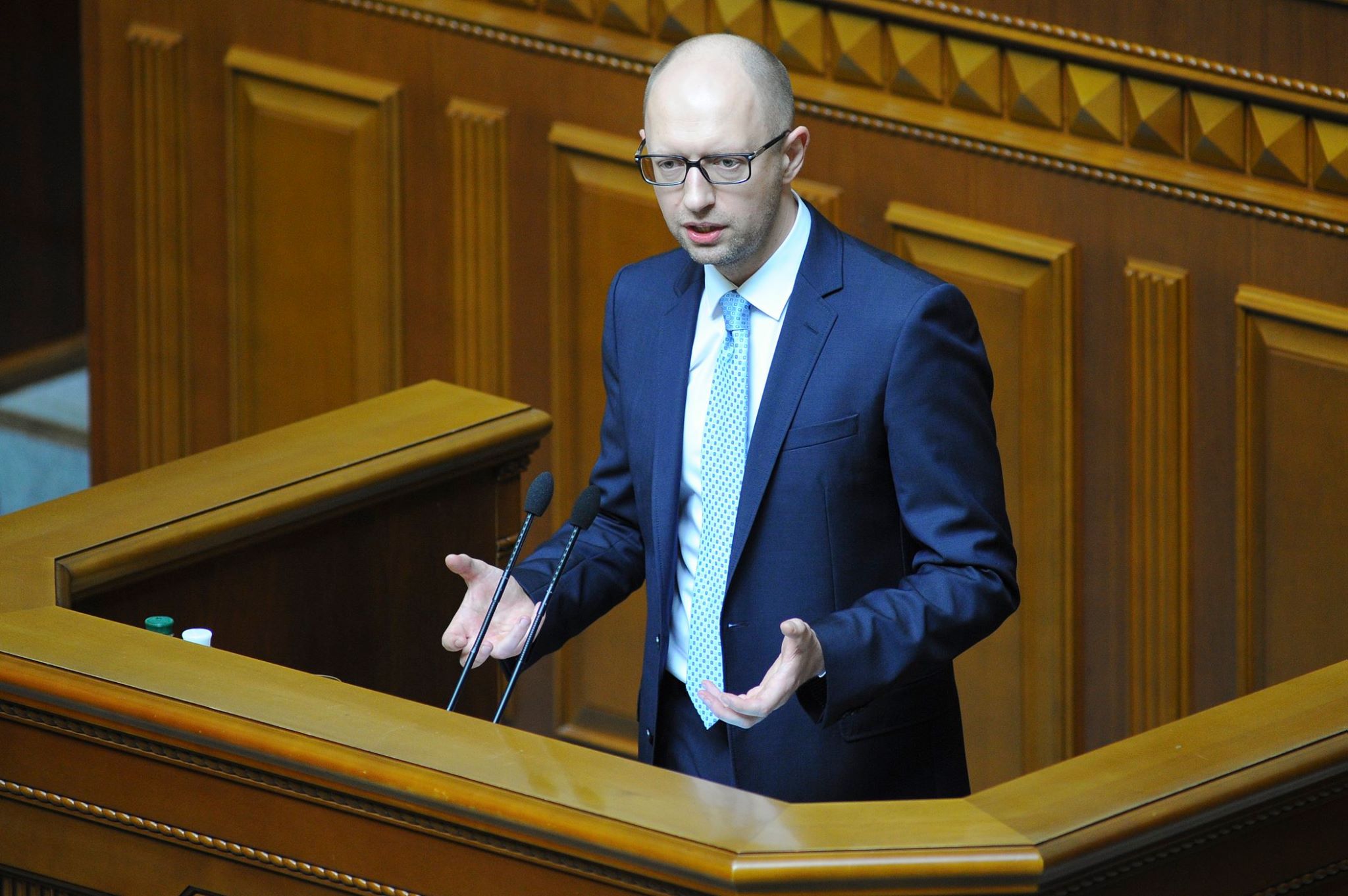 The party promised to support Yatseniuk as Prime Minister after the elections. 
Prime Minister Arseniy Yatseniuk was not the first the first name on the Batkivshchina list for the early elections, due to take place on October 26, as he had demanded.
This is reported by Obozrevatel citing a source inside the party.
In particular, it is said that Yatseniuk earlier demanded to be the first on the elections list, as well as to be given the post of Prime Minister after the elections, and for the signing of the coalition agreement with President Petro Poroshenko to take place before the elections.
"Yatseniuk, when explaining the reasons as to why he should be the first on the list, said that he didn't want Batkivshchina to turn into a party of losers. To which Yulia Tymoshenko (Batkivshchina leader) answered: but you're a kamikaze, so what list are we talking about?" Says the source.
After the refusal, it is said that Yatseniuk left the Batkivshchina meeting together with Chairman of the Verkhovna Rada Oleksandr Turchynov, Minister of Internal Affairs Arsen Avakov, Minister of Justice Pavlo Petrenko, Parliament member Andriy Ivanchuk and other officials and party members of the Front of Change.
The website of the political party yesterday posted that "the political council of Batkivshchina unanimously voted for the retention of party unity, which was formed on the eve of the 2012 elections, and decided to run in the early parliamentary elections."
The party's press service notes that Tymoshenko demands that the elections list be updated and for "a large number of civil society representatives to be included."
Meanwhile the political council "approved the decision to support Arseniy Yatseniuk as Prime Minister of Ukraine after the coalition is formed in the new Parliament."
We remind you that yesterday Parliament member Hennadiy Moskal was kicked out of the party yesterday morning.
In the evening President Petro Poroshenko announced the disbandment of the seventh Verkhovna Rada and appointed early elections for October 26 of the current year.
---
Source: TSN
Translated by Mariya Shcherbinina
Tags: Arseniy Yatseniuk, Politics