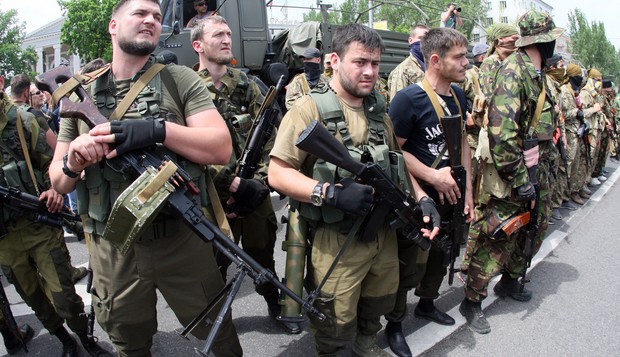 On his FaceBook page, the commander of the "Donbas" battalion Semen Semenchenko wished all Russian mercenaries a speedy capture and the good luck to become his prisoners as soon as possible:
"Just now I received a call from the combat battalion that bravely entered Ilovaisk to stand shoulder to shoulder with our boys… there were no casualties overnight. To the families of my soldiers: please do not be needlessly alarmed – it's just that at the moment there is no consistent cell phone linkage…"
He also greeted Russian mercenaries on the occasion of Ukrainian Independence Day:
"With all my heart I salute you Russian mercenaries on Independence Day. May you all be fortunate to be captured today to become our prisoners".
"And to my fellow Ukrainians, I convey to you my sincerest wishes for today's Independence Day of our Ukraine. Actually, the first day of independence – because our country is just now being born before your very eyes. I rejoice that I am Ukrainian. Today is a Holy Day! Glory to Ukraine!".
Source:http://tvi.ua/news     translated by Adrian Bryttan