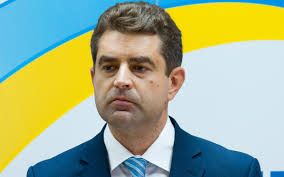 The Ministry of Foreign Affairs of Ukraine has informed Russia that it has irrefutable evidence of its involvement with terrorists in eastern Ukraine, MFA spokesman Yevheniy Perebyinis said at a press briefing, Tuesday, August 19, as reported by the Ukrinform news agency.
"Lately, we have received repeated confirmations of heinous crimes committed by terrorists from the Donetsk and Luhansk "people's republics" and their Russian backers — intercepted phone calls, satellite images, photos and testimonies of local residents, international journalists and even the terrorists themselves," Perebyinis said.
He emphasized that the shelling of Ukraine from Russian territory has also been confirmed in a report by the OSCE mission, whose members are stationed at the Russian checkpoint on the section of the border controlled by terrorists.
"Thus, there is compelling evidence that terrorists in the Donbas are killing civilians, including children, and kidnapping hostages, whom they then subject to torture. They are deliberately destroying the infrastructure of Ukrainian cities and villages," he said.
According to Perebyinis, in telephone conversations intercepted by Ukraine's intelligence agencies, the terrorists cynically discuss how they fire on Donbas civilians and then lay the blame on the ATO (Anti-Terrorist Operation) forces.
Additionally, the leaders of the "republics" publicly acknowledge receiving equipment and reinforcements from Russia, he said.
Translation: Anna Mostovych
Tags: Donbas war (2014-present), Terrorism, Ukraine's Ministry of Foreign Affairs (Ukraine MFA)