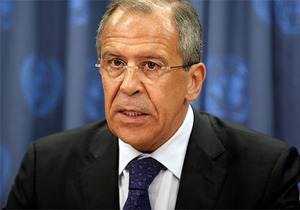 The accumulation and relocation of troops on Russian territory near the Ukrainian border have to do with combat in the region and are dictated by interests of security, claims Russian Minister of Foreign Affairs Sergey Lavrov.
"There can be no excessive caution here, and we have to be vigilant. In any case, we have the right to make the decisions we consider to be necessary to ensure our security on our own territory," the Russian MFA told the journalists.
According to him, "a real war is underway within several kilometers, if not several hundred meters, from our border."
"I remind you once more: a real war is underway on the other side of the border. Artillery, aviation, rapid-fire systems, and, according to some information, ballistic missiles, are used to fire at Luhansk. And all this within several kilometers of our border," stated S. Lavrov.
He emphasized that "there have been many instances when shells ended up on Russian territory."
"We do not claim this to be a conscious act, it was probably by accident, ineptitude, but it is happening. There are casualties, there is damage in the civic sector on the Russian side. A couple of months ago the Ukrainian armored carriers invaded our territory – it seemed they did not see that they crossed the border in their haste," claimed the minister.
We remind you that Russia continues to supply mercenaries, weapons, military equipment to the east of Ukraine. According to preliminary data, the Russian-supplied BUK was used to down the Malaysian passenger airliner. The mercenaries also use GRAD systems to fire at residential areas in the east, which are being mass-sullied from Russia.
---
Source: Forbes
Translated by Mariya Shcherbinina
Tags: International, Lavrov, Russia