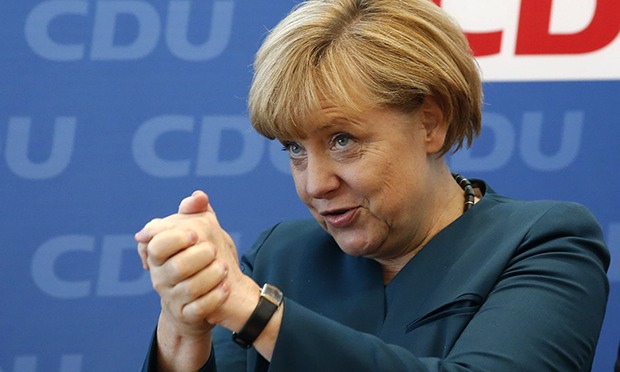 The visit of German Chancellor Angela Merkel to Ukraine on August 23 will be "unusual" and will bring about many interesting events.
This was stated at a briefing on Monday by Pavlo Klimkin, head of the Ukrainian MFA.
"As to the visit of the chancellor (Merkel), it is an unusual visit, which is planned on the eve of the national holiday. It is an unusual visit, I want to emphasize this," stated Klimkin.
According to him, this visit "is the result of very close personal contacts between the President of Ukraine and the German Chancellor."
"It will be held right on the eve of the national holiday. It will be a very interesting visit from the perspective of the agenda. This way, I hope that the media will have many opportunities to report on its messages," stated Klimkin.
He also said that none of the Western partners of Ukraine refused military and political cooperation and aid.
"Nobody is refusing to help us or cooperate with us. I said in an interview that further development of cooperation in this sphere [military] is very important. All of our partners are ready to work in this direction. They have different perspective on the time limits and volume of such cooperation," stated the head of the MFA.
---
Source: Pravda
Translated by Mariya Shcherbinina
Tags: Angela Merkel, Archive, Germany, Klimkin