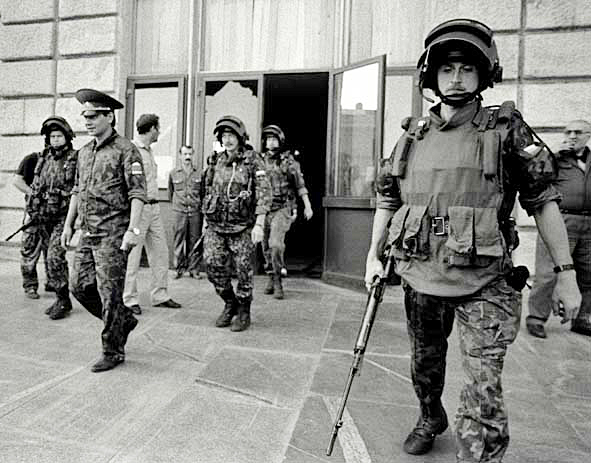 I'd like to share some photographs found online.
Photographs were taken either in August, but more likely in September of 1993, during the ceasefire between Georgian and Abkhazian sides. Back then Russian Ministry of Emergency Situations (MES) delivered a humanitarian cargo to the Abkhazian town of Tkvarchely, which traveled through Sukhumi on MES trucks without any inspection. There were rumors that the cargo contained arms, but few people on the Georgian side calculated the consequences of that. Later there was a bloody storm of Sukhumi, thousands of killed Georgians, tens of thousands became refugees.
That was later, these photographs captured the ceasefire period, to which we are very grateful to the author – Alexey Sazonov, who shared them here.
By the way, if not for the comments by the author, these photos could have been interpreted differently.  Shoygu who was in charge of the delivering the 'humanitarian' help and arms to Abkhazians, was protected by the Russian special forces team "Alfa", which later returned to provide security for Shevardnadze in September, after the Abkhazian side violated the ceasefire and started the storm of Sukhumi. That's when I ran into them next to the Council of Ministers building.
Fighters of team "Alfa" inside the Council of Ministers of Abkhazia building are looking out on Sukhumi.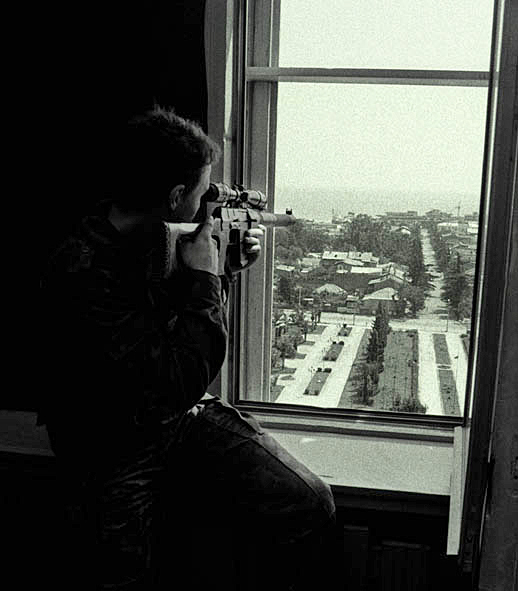 Here is young Shougu walking out of the Abkhazian Cabinet of Ministers building surrounded by the "Alfa" team fighters.
Georgians who were guarding the Council of Ministers building, which wasn't burnt yet when this picture was taken.  Most of them were likely killed by the Abkhazian separatists.
This is a key picture.  Captured in this image are Gia Karkarashvili, commander of the Georgian army, Shoigu, Minister of Emergency Situations of Russia, Geno Adamia, commander of 23 Brigade of Ministry of Defense of Georgia, that was based in Sukhumi (Abkhazians killed him in Sukhumi, after the capture of the city).
"Alpha" in Sukhumi airport.
Posing.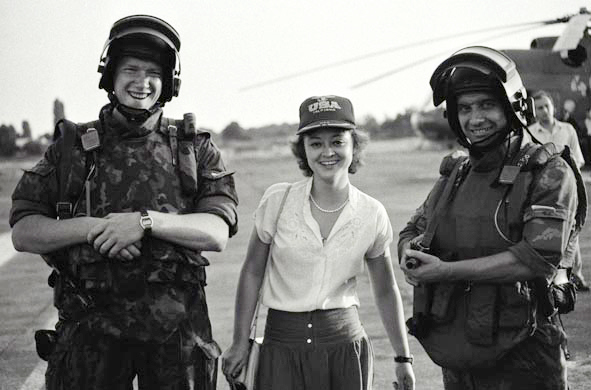 Possibly Chavchavadze Avenue, I could be wrong.
Shore. Peaceful..
On Lenin Square.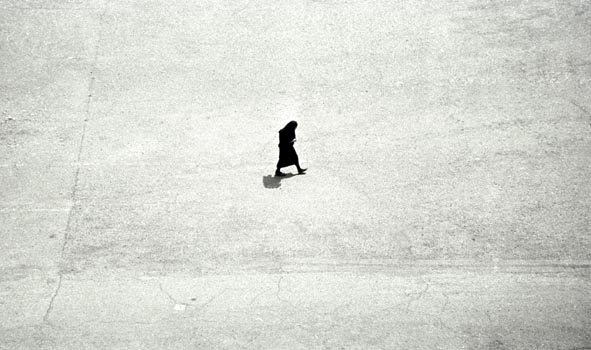 Prospect Mira then still had inscriptions in Georgian.  Note, no one tore or plastered over the inscriptions in Abkhaz language, though there was a war.
The promenade.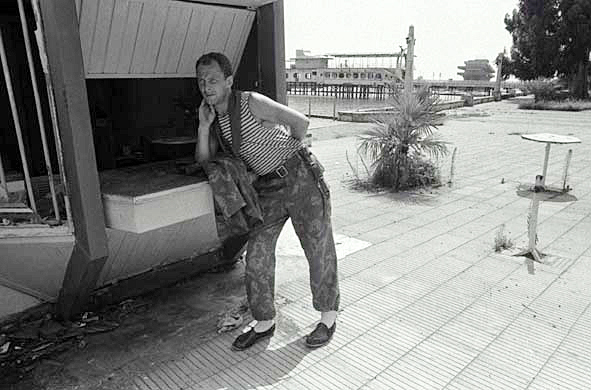 Georgian Army.
Possibly Pushkin Street.  The consequences of violent shelling of Sukhumi by Abkhazian artillery, visible leftovers of "Grad" rockets,  those days all of Sukhumi was punctured by them.
Even the hospital came under attack.
Cut down by the shell fragments tree debris at the monument to Gulia.  During the war, this monument to Abkhaz writer has not been touched and its head ended up blown off during the final assault on the city by the Abkhaz separatists.
Sukhumi residents.
I imagine that they are saying to each other, "here we have cheated the Georgians, got the weapons through, disarmed them, and now it's time to punish them".
Author: 
Cyxymu

Source
Translated by Nata Abbott.