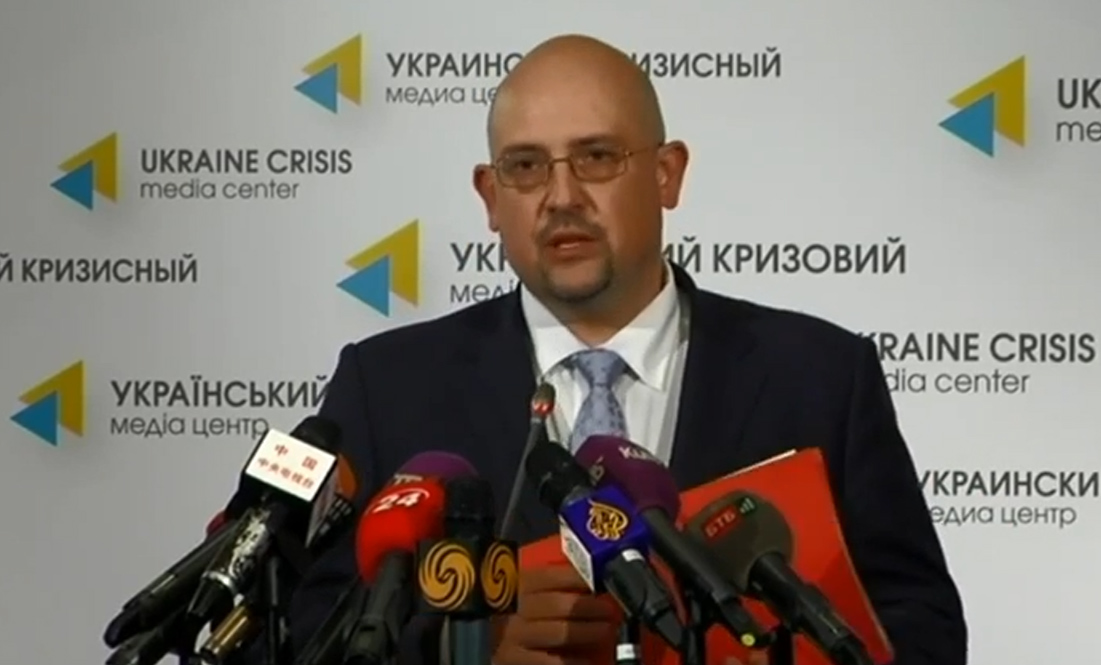 The Security Service of Ukraine (SBU) stated that Russian intelligence falsified images from the MH17 crash site in Donetsk region.
Vitalyi Naida, head of SBU's counter-intelligence, announced this on Wednesday.
He showed Ukrainian satellite imagery and compared it to the Russian alleged fakes presented to the international investigation team to "prove" that Ukrainian forces shot down the Malaysian airliner.
The original images made on July 16 at the site Moscow claimed Ukrainian BUK missile systems were located on the day of the MH17 tragedy (Zaroshchenske, rebel-controlled territory as of 17.07) show a plowed field:
However, the Russian alleged fake dated July 17 shows this field as unplowed:
Naida also noted that the cultivated forest visible on the Russian images of an Ukrainian air defense base near Avdiivka had actually been chopped down two weeks before the image was allegedly taken:
Purportedly fake Russian intelligence image The forest strip had been  cut down four days before this Ukrainian image was taken
Russian intelligence, he added, retouched the satellite images to distract the world from the real reason behind the Boeing-777 crash."It took the Russian military intelligence four days to fake the spy satellite data. The forest didn't grow back in these four days" – Naida said.
Source:
pravda.com.ua 
Translated by Kirill Mikhaylov
Tags: GRU (Russian Military Main Intelligence Directorate), Malaysia Airlines flight MH17, Politics, SBU