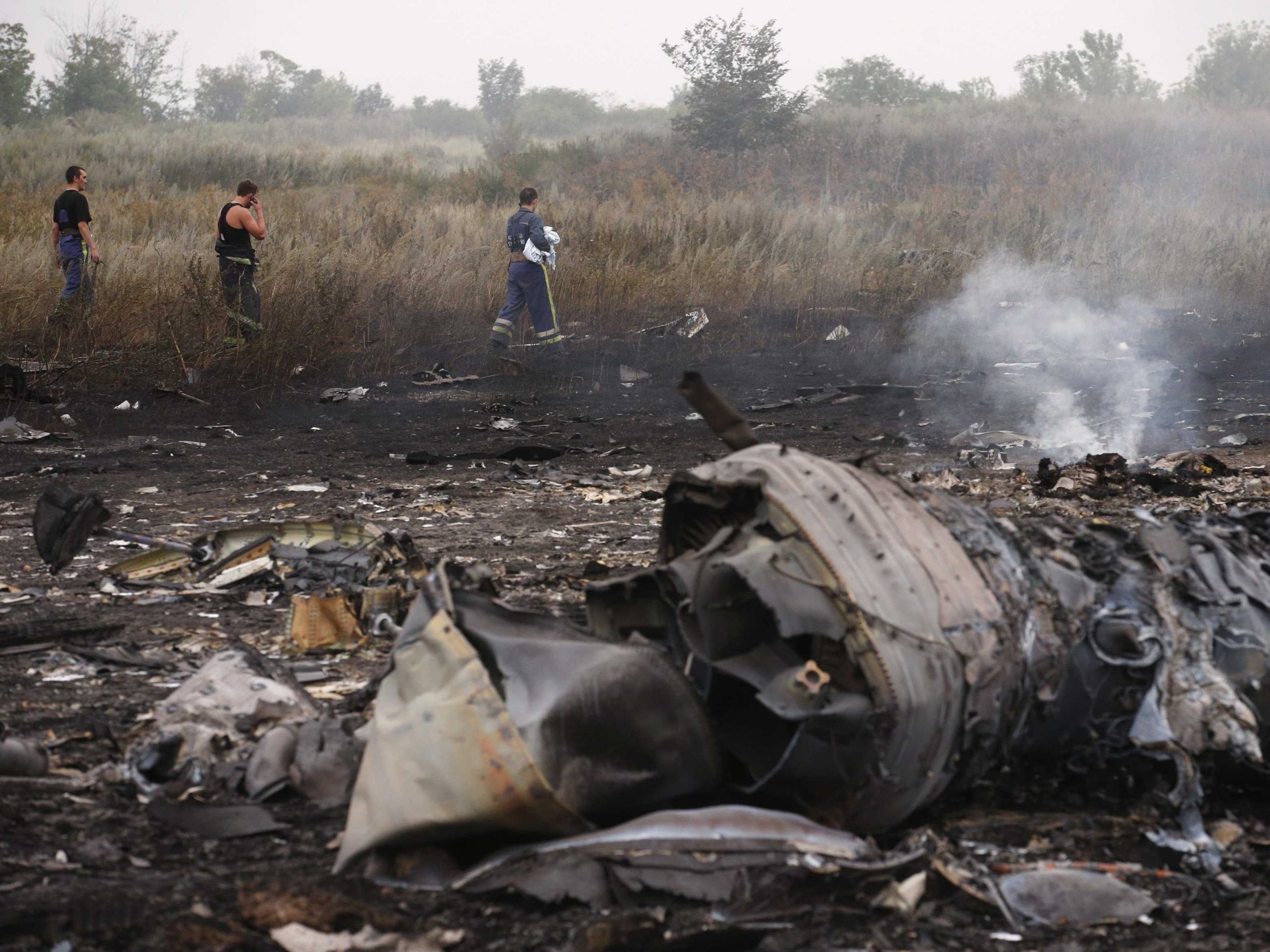 MH17 wreckage in November 2014. Photo: Flickr/Jeroen Akkermans 
Gold is more dangerous than iron. Ovid.
I want to write about the Malaysian Boeing. I understand that this text is about nothing – just like any text is at the moment. They died. And no texts, nor compensations, and even a public shooting of the one who pressed the button will change anything. I am horrified to think what these people experienced in the final minutes of their lives, how scared and in pain there were… And I pity the adults as much as the children.
I am horrified to think about our collective lack of consciousness. On the day the Boeing was downed I was flying from Frankfurt to Moscow. Everyone was shaking on the plane – they said we were to fly over Ukraine. Aeroflot representatives swore that we were flying over Poland and Belarus, poured red and white wine for everyone and also, on petition, cognac and vodka (something unbelievable in economy class), however I could hear their teeth chattering.
And this is what I can say to you – it was completely clear, judging from what was said on the airplane, that nobody had a doubt that the Boeing was downed by the separatists. Before the publication of the radio communication, before articles in newspapers – everyone was sure of it on an intuitive level. And there were various people onboard. Not just "the fifth column," but simple people, too.
You know, it was symbolic. I am convinced that in Russia everyone understands (somewhere deep inside, very deep) what is really going on in Ukraine. You all understand it, all of you! Everyone knows that is going on there. But how many excuses are born in our heads! We have to restore Russia's grandeur – we do, there's no doubt… We are saving our Russian brothers… Everything that is happening is not very good, but the support of separatists will make talks on gas and other economical issues easier for us (no comments, really…). We will take everything, because it is time to put America back in its place.
90% of the country's population can see that we are scum, vermin, but they think that we have a right to be this way. That all of our great goals (to put America in its place – America beyond the ocean that we don't need, that is doing well, and we have neither roads nor medicine but… how do they put it? Moral leadership, yes, and based on this we will conquer them…) justify everything, everything, everything… those poor people in the plane, and the refugees that lost everything, and the future loss of jobs and businesses by thousands of Russians, and the lies, lies, and a complete loss of dignity.
And if our great leader decides to go to war, and the leading country of Nicaragua supports him (is someone still actively supporting us? Zimbabwe, Somalia?) – I don't have a doubt that they will be able to find excuses and explanations. My God, what shit are we living in! In such exclusive, indescribable shit…
I am sorry I am so small and few can hear me. I would really like to tell the families of the deceased how much I feel for them and how sorry I am that nothing can be done now.
Source: Snob
Translated by Mariya Shcherbinina
Tags: Malaysia Airlines crash, Malaysia Airlines flight MH17, Military analysis