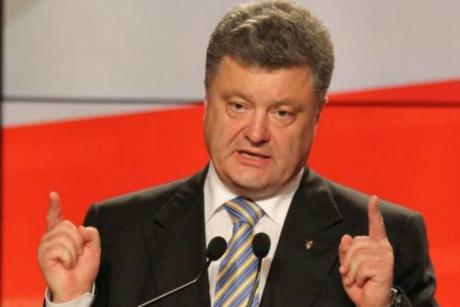 During his visit to the Embassy of Malaysia in Kyiv on Monday, the President of Ukraine, Petro Poroshenko gave instructions to invite Russian experts to the investigation of the Malaysian Airlines crash in the Donetsk Region. (Interfax-Ukraine).
"In the very first minutes of the tragedy, I, as President of Ukraine, invited representatives of concerned countries – first of all, representatives of the Netherlands, Malaysia, Germany, the United Kingdom and the United States, and also gave instructions to invite a Russian representative so that everything could be carried out as transparently as possible." said Poroshenko.
Poroshenko added that international experts still do not have access to the crash site.
"Many representatives have been waiting patiently for 96 hours; they are still unable to get to the scene of the tragedy and begin an objective and impartial investigation." stated the President.
It was reported earlier that Poroshenko had instructed to cease hostilities within a radius of 40 km around the crash site.
Pro-Russian separatists continue to obstruct search and rescue operations in areas under their control.
The British Prime Minister, David Cameron called on Russian President, Vladimir Putin to ensure safe access for experts to the accident site of the Malaysian Airlines Boeing 777 in the Donetsk Region.
Translated by Christine Chraibi
Source: pravda.com.ua
Tags: Petro Poroshenko, Politics