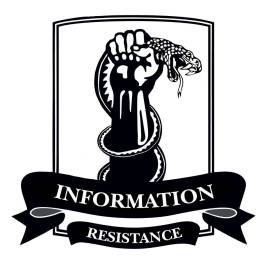 Dmitry Tymchuk,Coordinator, Information Resistance
Translated and edited by Voices of Ukraine
Brothers and sisters!
Here's the Summary for July 10, 2014 (for previous summary, please see Summary for July 8).
The bad news:
1. Yesterday we recorded the transfer of two battalion tactical groups of Russian troops to the border areas of the Russian Federation, at the state border with Ukraine. Today, the RNBO [National Security and Defense Council] confirmed a further advancement of Russian troops to the border.
It is unlikely that Putin has finally decided to invade Ukraine. We all have been through this already. The Kremlin continues to play on [our] nerves, trying to destabilize the situation in the East of our country to the maximum, and [is attempting] to provide "moral support" for its lackeys in the face of terrorists running with their tail between their legs from the ATO forces.
I do not think that Moscow's provocations like this will save little fighters in Donbas. But still, there is hardly anything pleasant in such behavior by Putin. [It is] always alarming when [you] deal with a miscreant [holding] a grenade in his stump.
2. Today at the border crossing checkpoint "Dolzhansky," another IFV [infantry fighting vehicle] hit a landmine. Again, our guys died…
I don't know how many thousands of mines Russian mercenaries brought to Donbas from Russia. But what is clear is that they decided to make a new Cambodia from Luhansk and Donetsk Oblasts [regions]. The country, the land which is packed full with death.
The events in Donbas will end, the graves of "Russian world" advocates will sprout with moss, and we have to take great efforts to rid our land from their deadly tracks. The scum cannot disappear without shitting everywhere.