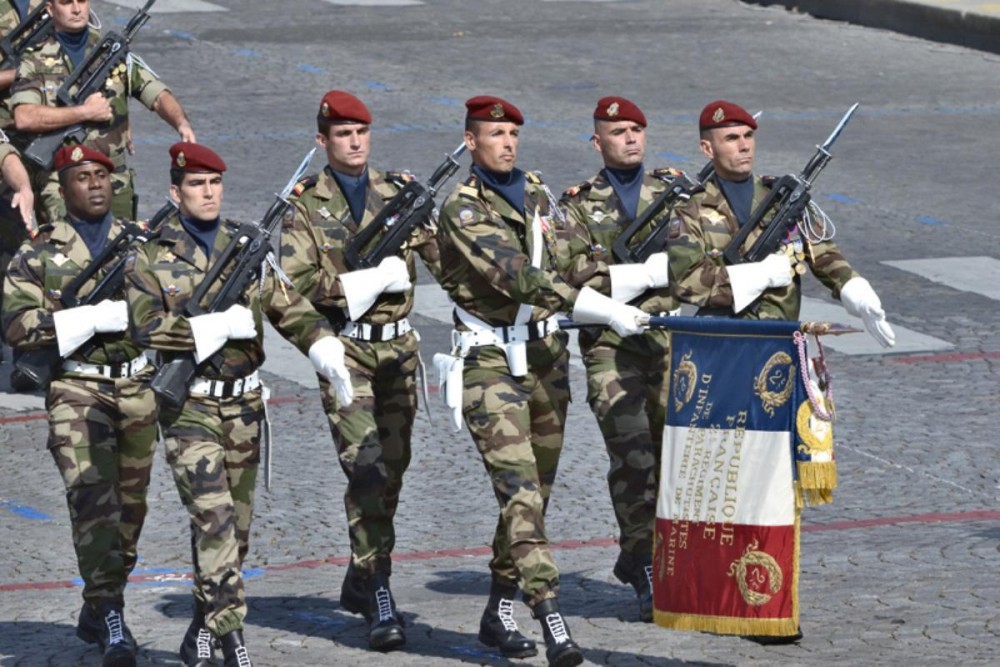 French Foreign Legion 
Russian representatives have tried to recruit veterans of the French Foreign Legion to take part in combat on the side of the terrorists in eastern Ukraine, offering up to EUR 10,000 per month, reports the Ukrinform news agency, June 23,  citing veterans of the legion.
According to the news agency, veterans of the French Foreign Legion report that they learned of these efforts while representing private security firms at Eurosatory-2014, the international defense and security exhibition, held in Paris, June 16-20.
"I am well aware that several of my friends, legionnaire veterans, were informally approached by Russian representatives to take part in combat in eastern Ukraine on the side of the so-called militias." They promised to provide full equipment and weaponry and to smuggle them to the war zone. They also promised payment of EUR 10,000," reported one of the sources, who asked not to be named.
According to the source, upon agreement, the mercenary was offered his choice of weapons and payment in cash or on a banking card at any foreign bank. The highest level of recruitment activity was evident in May and June. However, the source also said that none of his acquaintances among the veterans of the Foreign Legion had accepted this "tempting" offer.
Another former legionnaire, who also requested anonymity, confirmed the information on Russian attempts to recruit his former colleagues.
According to him, several people from the Russian Federation came to France for this purpose. "They worked primarily with veterans of the Foreign Legion who were of Slavic origin, including Russians, Ukrainians, Belarusians, Moldovans and immigrants from the republics of former Yugoslavia, and they looked for pro-Russian (ideologically minded) fighters," he said, adding that he did not know for sure if anybody had accepted this offer.
However, he suggested that the former legionnaires who agreed could be used in a dirty campaign to discredit Ukraine. "We in France have been monitoring events in Ukraine and Russia very closely for the past several months — what techniques and equipment the Kremlin is using," he said.
In his view, it is possible that "in case of the death in battle of former legionnaires in eastern Ukraine, Russia and Russian TV could present them as individuals participating in ATO (antiterrorist) activities on the side of the Ukrainian army and as fighters in private foreign military units," he said. In that case, the existing documents of the deceased individual  also could be used to accuse Ukraine in the international arena, he added.
Translation: Anna Mostovych
Tags: Donbas war (2014-present), Eastern Ukraine, Terrorists