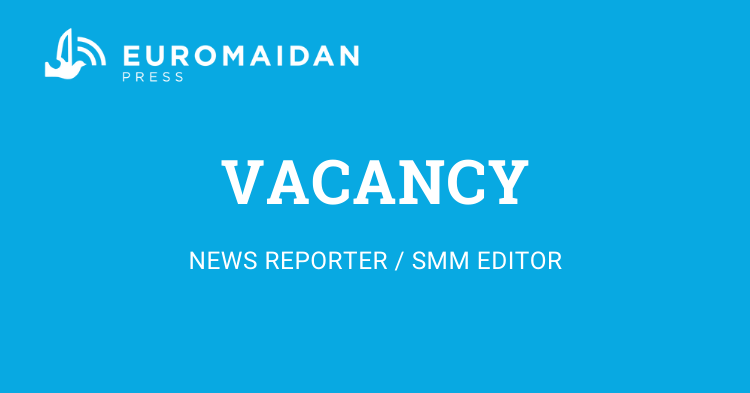 EuromaidanPress.com, an independent English-language media about Ukraine, will hire a full-time news reporter/SMM editor.
What we require:
Excellent English and Ukrainian.
Experience in journalism and communicating with international audiences.
Knowledge of journalistic standards.
A good memory and erudition.
The skills of writing and editing texts and expressing thoughts quickly and easily.
Fact-checking and critical thinking as a reflex.
The skill of separating the wheat from the chaff.
Good knowledge of the political/military/media situation in and around Ukraine.
Experience in SMM, especially twitter and facebook. Knowledge of other platforms is a plus.
Knowledge of SEO is a plus.
Willingness to learn.
What we offer:
Remote job.
Flexible schedule.
Corporate training.
Competitive salary.
Friendly team.
Growth opportunities.
Creative freedom and an outlet with genuine editorial freedom.
A chance to defend Ukraine with the pen (no less important than with the sword).
As we expand our team, you will have the opportunity to take on other journalistic formats, not only news.
The exact salary will be established after the interview, based on your previous experience.
We are looking for a member who will become part of the team and plans to stick around. Please do not apply if you are looking for a temporary job before moving on.
Please send your CVs with examples of prior work to euromaidanpress (a) gmail.com
Tags: vacancy