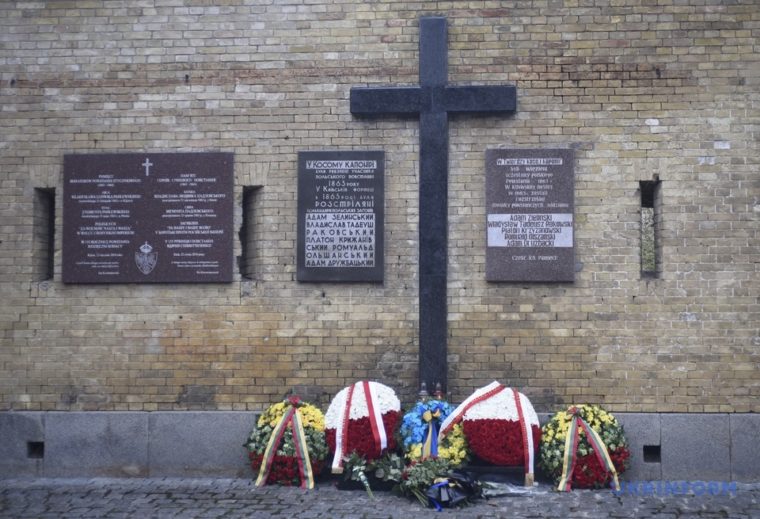 Commemorating participants of the January uprising. Photo by Ukrinform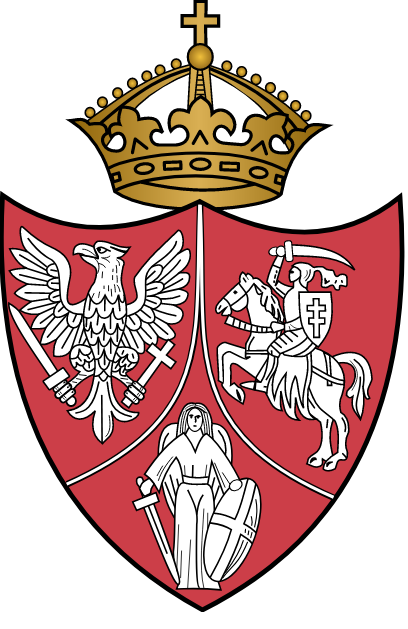 The January Uprising that began on 22 January 1863 was the insurrection against the Russian empire aimed at the restoration of the Polish-Lithuanian Commonwealth on the contemporary territories of Poland, Lithuania, Ukraine, and Belarus. The coat of arms of the insurgents showed a Polish eagle, Lithuanian-Belarusian horserider Pagonia and Ukrainian symbol of Archangel Michael which is today an official symbol of Kyiv.
Polish and Lithuanian ambassadors and the Ukrainian Minister of Culture attended the commemoration ceremony at the museum "Kyiv fortress," lying flowers in the colors of their three nations.
"Every nation has milestones it can be proud of… The January Uprising is just such a milestone for Ukrainians, Poles, Lithuanians, and Belarusians. We commemorate those who died during these events… to understand the context of today. Because, unfortunately, the two-headed Russian imperialist monster [Russian eagle on the state emblem] started a war against the civilized world not today – but 100, 160, 200, and 400 years ago," said Deputy Minister of Foreign Affairs of Ukraine Yevhen Perebiynis, Ukrinform reported.
Tags: historical memory, Ukrainian Institute of National Memory