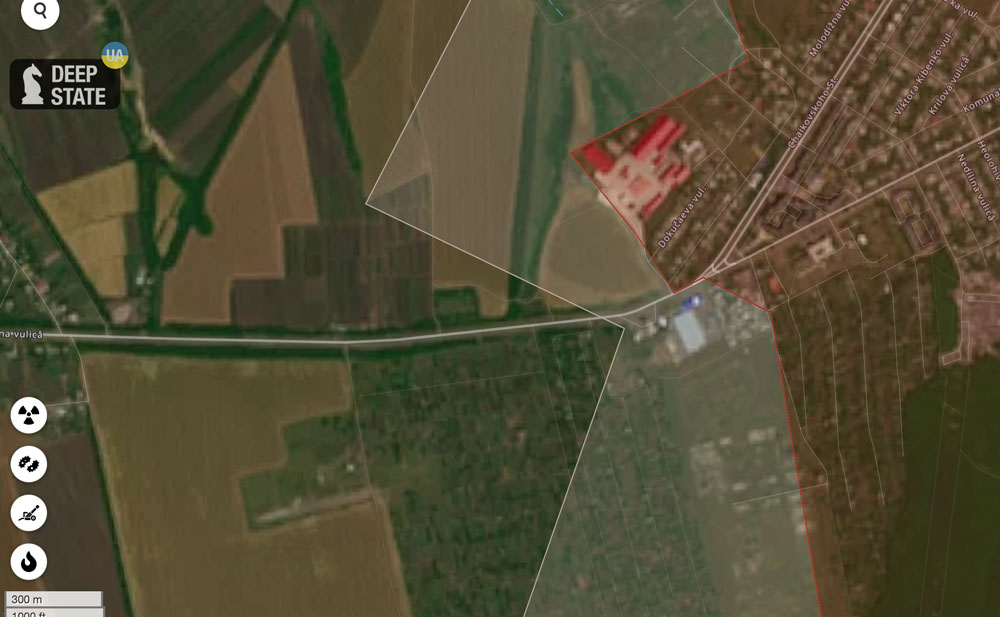 Situation in the southwesternmost area of Bakhmut as of 24 May 2023. Map: Deppstatemap 
On the May 24 afternoon, Ukraine's Deputy Defense Minister Hanna Maliar reported that fighting decreased north and south of Bakhmut as Russians tried to strengthen the flanks while the Ukrainians were "gradually advancing."
"During the day, the intensity of fighting on the flanks in the suburbs of Bakhmut decreased. But this does not mean that the enemy is weakening. On the contrary, the enemy is trying to strengthen its flanks and relies on artillery fire, conducting constant fire attacks. At the same time, our troops manage to advance gradually," she wrote.
Meanwhile, Bakhmut City saw a decrease in the number of Russian assaults as Russians were "replacing their units," according to Maliar.
"Our defenders control some part of the 'Airplane' district in the southwestern part of the city," she added referring to the city's area around the destroyed monument to the MiG-17 aircraft at the southwestern entrance to the city.
Read also:
Tags: Bakhmut