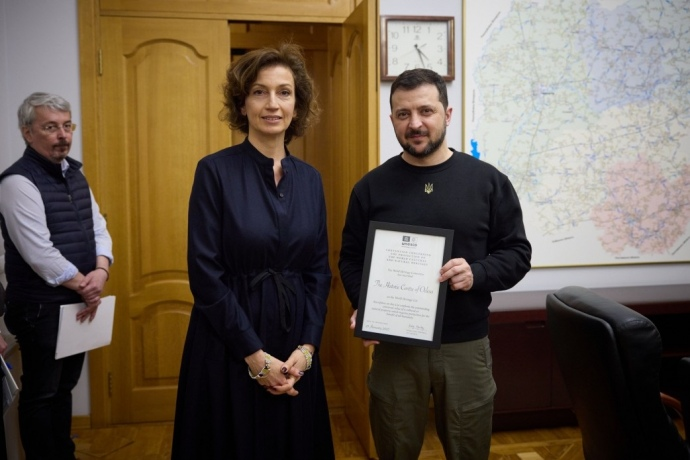 President of Ukraine Volodymyr Zelenskyy held talks with UNESCO Director General Audrey Azoulay during a working visit to Ukraine's Chernihiv Oblast.
Audrey Azoulay handed over to Zelenskyy a certificate on the inclusion of the historic center of the city of Odesa in the List of World Heritage in Danger. UNESCO decided to include the city center of Odesa to the list in January 2023.
The Ukrainian President noted the importance of UNESCO's solidarity with the people of Ukraine amid full-scale Russian aggression, mentioning the establishment of its institutional presence in our country – the creation of a UNESCO Liaison Office in Kyiv. He said that in total more than 1190 cultural sites were destroyed by the Russian war against Ukraine.
Zelenskyy also emphasized that city center of Ukrainian city of Chernihiv which is more than 1000 years old is also worth including to the list of the World Heritage.
Tags: UNESCO