The Kremlin uses a variety of instruments to indirectly influence the media in the Black Sea Region countries (Bulgaria, Ukraine, Georgia, Moldova, and Armenia). This conclusion was voiced over in Kyiv during the round-table "Diagnosing and Countering Russian Influence and Media Capture in the Black Sea Countries," where the corresponding report by the Bulgarian-based Center for the Study of Democracy was presented. It explores Russia's corporate presence and influence in the media sectors of five Black Sea countries by providing a deeper understanding of the links between media ownership and anti-Western propaganda and disinformation. Euromaidan Press wants to draw your attention to Russia-influenced media operating abroad.
The Black Sea region has been subject to increasing pressure and uncertainty following Russia's occupation of parts of Georgia in 2008, the annexation of Crimea and destabilization of eastern Ukraine in 2014, and the continuing military stand-off to NATO in the Black Sea and beyond after the intervention in Syria in 2015. These developments have demonstrated Moscow's determination to revise the post-Cold War order by applying pressure through hard- and soft-power instruments on both members and associate partners of the EU and NATO in order to undermine Euro-Atlantic cohesion and unity. In this, media propaganda and disinformation has become the Kremlin's weapon of choice.
The report examines Russia's presence and tactics in the media sectors of five Black Sea countries by assessing the relationship between the Kremlin's corporate and financial footprint in the media outlets of these states and the dissemination of pro-Russian and anti-Western propaganda content.
Dimensions of Kremlin propaganda
According to the report, the overall Russian influence on the media sectors of Bulgaria, Ukraine, Georgia, Moldova, and Armenia has become more visible in recent years and has been established through the deployment of a diverse set of instruments – in addition to and beyond ownership and financial ties. For instance, "diffusion-proofing" is a preferred Kremlin strategy, whereby Russia does not aim to completely prevent information (especially originating in and concerning the West) from reaching domestic (in the Black Sea countries) and foreign audiences but, rather, counterbalances Western coverage with a pro-Russian twist. This strategy is achieved through the Kremlin's support for a media apparatus that includes international and in-country outlets and channels that reinforce each other's messages (such as TASS, Rossiya Segodnya, Russia Today). A further soft-power technique of influence is related to conferring honors and awards on pro-Russian media and their staff abroad, typically in relation to cultural or educational projects and/or achievements.
The resilience of the five countries under investigation has been far from sufficient for resisting Russian pressure.
Indeed, despite the major distinctions among these states (regarding print media publishing activities and retail sales, TV, and radio production, programming, broadcasting, distribution, and online media trends), a crucial similarity is linked to the heavy vulnerability to influences from political and economic interests, especially through ownership and funding streams.
The lack of transparency of media ownership patterns, combined with weakly enforced legal provisions, has been reinforced by the dependence on large commercial advertisers in small advertisement markets as well as by the oligarchization of the media markets of the five countries (whereby oligarchic networks exhibit close ties to Russian businesses).
The comparative findings aggregated from the country-specific investigations allow drawing conclusions about cross-case similarities and differences along three main dimensions.
Narratives and style
The first comparative dimension includes the identification of generalized commonalities of pro-Russian propaganda enunciation and communication present among all the selected media outlets in Bulgaria, Ukraine, Georgia, Moldova, and Armenia.
There is a congruent representation of topics and narratives in relation to the themes of the war in Syria, energy and election meddling, which matches the propagandist discourses emanating from the Kremlin. The war in Syria receives the most coverage, followed by Russia-linked energy issues, and the Russian meddling in elections.
Additionally, the media outlets in the five countries display a general resemblance in terms of stylistic modes of transmission of pro-Russian topics and narratives (with a predominant preference for emotional influencing and sensationalism as opposed to evidence-based reporting). News coverage based on references to Russian sources and (pro-) Russian opinions without consistent authorship attribution is also privileged. Overall, such attitude-inducing modes of message transmission result in the binary depiction of Russia in positive and of the West in negative terms.
Narration and dissemination
The second comparative dimension is linked to the substantiation of the argument that in addition to overarching trends of pro-Kremlin journalistic suasion, degrees of political-economic enmeshment with (pro-) Russian interests are reflected in differentiated patterns of propaganda narration and dissemination:
One degree of enmeshment encompassing domestic media, which have a broad national audience and claim formal independence from (observable) links to Russia through ownership. Although there can be informal or hidden affiliations with Russian groups and interests. It is characterized by the following journalistic features:
the inclusion of empirically varied and analytically nuanced articles with an occasional focus on alternative (anti-Russian) positions, conceptual framing and more rounded as opposed to one-sided and twisted reporting;
the incorporation of locally-sensitive, relevant and originating perspectives;
a greater emphasis on a neutral communication of messages.
The second degree of enmeshment, embodied by small-scale media outlets with clearly traceable links to Russia through ownership.
They have a wider and more detailed treatment of issue areas, the provision of analytical framing and attention to nationally-relevant perspectives.
Yet, these features are distinguished by more overt partisanship, sweeping analytical and historical generalizations and a more diluted commitment to neutral reporting.
The third degree of enmeshment, referring to Sputnik-style media (Sputnik is a Russian news agency presented in different countries and well-known for broadcasting Russian propaganda narratives). The national editions of this outlet disseminate officially-sanctioned pro-Kremlin content, is delineated by the scarcity of nationally-relevant and sensitive viewpoints as well as the simplest, most repetitive and explicitly biased form of message transmission.
Means
The report points out the variety of means which Russia uses for promoting their narratives. It says that together with Soviet-era-inspired active measures such as media manipulation and the spread of fake news, the Kremlin has employed also meddling in pre-election campaigns and the financing of political parties and NGOs.
The links between the use of hard and soft power were made visible during the early stages of Russia's intervention in Ukraine following the 2013 Euromaidan protests that toppled Ukraine's former president, Viktor Yanukovych. The image created by Russian-controlled media that the revolution was a fascist coup supported by the US and the EU was used by the Kremlin to quickly justify a Russian intervention in Crimea. The arrival of "little green men" in Crimea was preceded by a loud media and disinformation campaign implanting the perception that the authorities in Kyiv had backed paramilitary neo-Nazi groups terrorizing the Russian-speaking population.
Kremlin's tricky influence
The researchers identify direct and indirect Russia's support for both Russia-owned and domestic pro-Russian media.
How it works in Russia. Domestically, the Kremlin bolsters its media machine via regulatory mechanisms. In October 2014, foreign ownership of Russia media was restricted to 20%. Roskomnadzor, the federal media oversight agency, has engaged in several waves of restricting access: it blacklisted about 185 news websites in 2012 and another 85 major opposition websites in 2014. Holding bloggers responsible for readers' comments (if they have more than 3,000 readers) is another serious threat to freedom of speech and alternative media development in Russia.
How it works abroad. Simultaneously with restricting foreign access to its domestic media market, Russia engages in conventional and non-conventional methods of infiltrating the European information space. Kremlin-affiliated media outlets are used to both control coverage of events domestically and disseminate information beyond Russia's borders – the above-mentioned strategy of "diffusion proofing." This process includes several steps that rely on framing an existing event of potential mass interest either domestically, within the Central and Eastern European region or within Europe as a whole.
To achieve its strategy of "diffusion proofing" not only internally in Russia but also at global, European, and country levels, Russia supports a media apparatus that includes international and in-country formally and informally controlled or inspired by the Kremlin policy media outlets and information channels that interact and reinforce one another.
Prominent examples of global and Europe- wide, influence-peddling include the activities of the two major Russian news agencies TASS and Rossiya Segodnya, as well as of the international TV channel RT, formerly branded by its full name Russia Today. All of them are state-owned and have provided pro-government coverage ever since.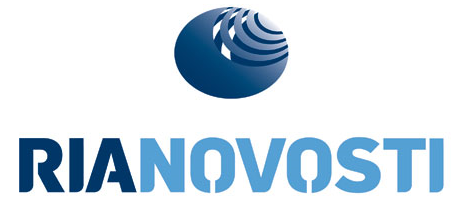 TASS is one of the largest news agencies worldwide. Rossiya Segodnya was created by an Executive Order of the President of Russia in December 2013, incorporating the former incumbent new agency RIA Novosti.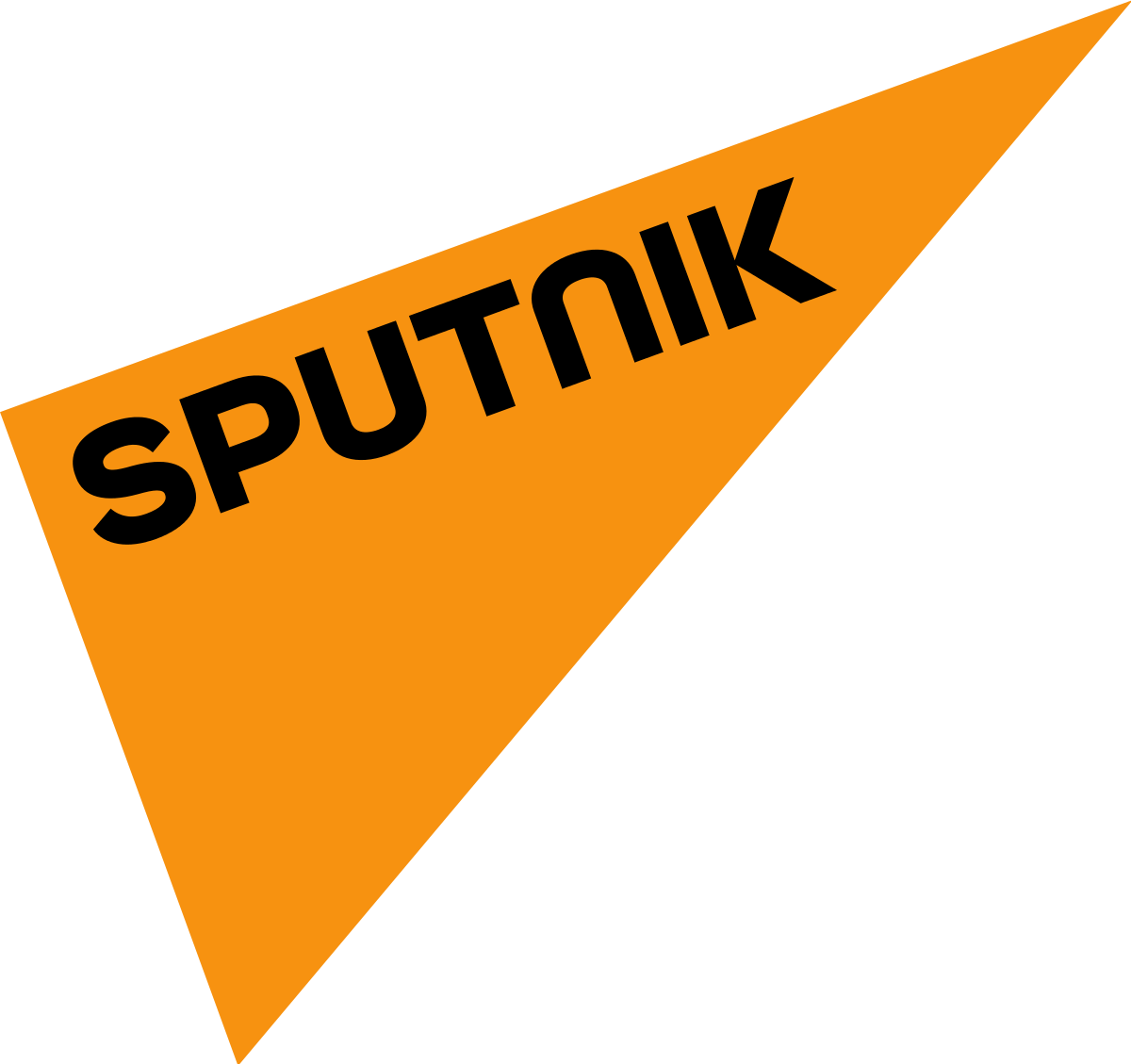 In November 2014 RIA Novosti launched the Sputnik International online platform as the international replacement of RIA Novosti news service and the international radio service Voice of Russia. The state-funded international TV channel RT is owned by the "Independent Not-for-profit Organisation TV-Novosti" – an NGO established by RIA Novosti in 2005. In 2007 TV-Novosti established also the "international multimedia project Russia Beyond …with the aim to become the major source [of information] for Russian culture, tourism, education, language, business, and many others".
Russia Beyond which is part of the analyzed media outlets in the current report, acts as an online tabloid-style media, supplementing the prominent Sputnik political and economic presence. The interactions and the interweaving of these major news agencies and media, controlled and funded by the Russian Government, despite their claimed formal autonomy thereof, are visible in the fact that since December 2013 three of them – the TV channel RT, the news agency Rossiya Segodnya and the multimedia platform Russia Beyond, have Ms Margarita Simonyan for their editor-in-chief.
Some of the Russian-related influence in the media sector is less immediately obvious, however. For instance, The Russian Television and Radio Broadcasting Company (known as VGTRK after the Russian-language abbreviation of the name), which owns 5 TV channels (among them the major channel Rossiya 1 and its international edition RTR Planeta broadcasted in Europe, the US, the Near East, and North Africa), four radio stations and several online news-platforms (among them Vesti.ru – the third most popular news web-portal in Russia) have owned since a decade a share in Euronews and Russia's representatives have stayed at the Euronews' Supervisory board.
Even though Russia controlled share in Euronews declined from 16.9% in 2009 to 7.5% in 2015 and then to 2.29% in 2017, two of Russia's representatives have stayed on at the 12-member supervisory board until 2016. One has since remained on the board. Some foreign media have expressed their concern about some "pro-Russia colored" stories in Euronews, while Ukrainian investigative journalists even accused it of spreading disinformation and fake news in its coverage of the war in Ukraine.
Unlike the case of Euronews, the retransmission of Russian TV and radio stations in foreign countries appears to be an obvious example of direct and easily traceable influence. However, the complex mixture of ownership-networks and particularly, subcontracting the rights for retransmission to domestic companies operating often outside the media sector, makes the case not so obvious. A good example for this is RTR Planeta TV channel (owned by VGTRK – the shareholder in Euronews), which has become infamous in recent years, when its retransmission from Sweden to Lithuania was suspended three times for different periods – most recently for a whole year until February 2019, due to incitement to hatred. In all three cases, the European Commission, which is required to assess the measures taken by the national authorities according to the Audiovisual Media Services Directive, confirmed the decisions and the violations of the EU law. RTR Planeta, which claims to have about 30 million people audience worldwide, is broadcasted in all five Black Sea countries. In a telling typical case, the rights for retransmission of RTR Planeta in Bulgaria are held by a local company (Marlin Media Ltd.) and unlike the information about the company's ownership, management and financials, which is publicly accessible, there is no official information about the contracts for retransmission and their financial dimensions. However, at least in this case, the company has only RTR Planeta in its portfolio and at the same time is fully owned by a group of Russian citizens. The company's annual financial records show that it is a loss-making company in the last 3 years but despite the business logic it continues to function. Even though the company is registered outside the media sector in Bulgaria, it is a clear example of one of the possible ways of channeling Russia influence to the same sector.
In addition to economic and political mechanisms for supporting and strengthening the position of pro-Russian media abroad, Kremlin uses actively other soft power instruments such as official endorsement of their work through awarding the media or their staff with various honor-signs, related to the cultural or educational sphere. An example of such an indirect Russian influence in the Black Sea countries' media sectors through establishing hidden links between policy, business and culture is the Bulgarian publisher of the newspapers Zemia (analyzed as an example in the current report) and the bi-lingual Russian/Bulgarian newspaper Russia dnes (Russia today). The co-founder and editor-in-chief of the two newspapers Ms. Svetlana Sharenkova has been honored in 2013 by the Russian President Vladimir Putin for her overall activities supporting Russian-Bulgarian relations, while a year later Rusia dnes was awarded the Annual Media Prize of the Russian Federation.
Pro-Russian media have successfully used the limitations to the enforcement of transparency measures in Black Sea countries in order to hide their ownership and funding.
Read also: