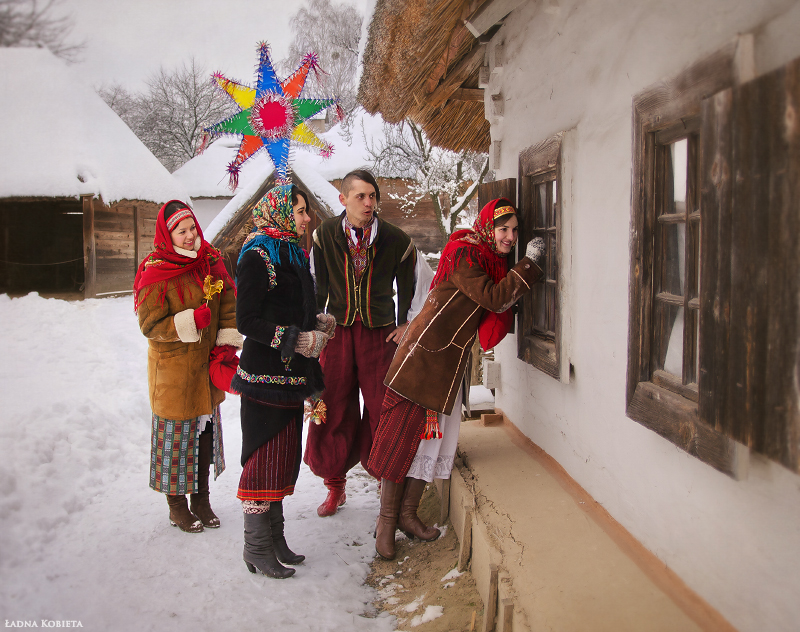 Photo: Hanna Senik  
December 13 marked the 140th anniversary of the birth of Ukrainian composer Mykola Leontovych, author of the famous Carol of the Bells. This song is called "a little musical miracle" and is probably the most popular Christmas melody in the world.
Shchedryk is based on popular Ukrainian shchedrivky. These songs express good wishes for an abundant harvest, prosperity and well-being, welfare, cattle, and good breeding of bees. The poetical lyrics of Ukrainian  shchedrivky and carols contain magical functions.
This musical composition was first performed by the Kyiv University Choir in 1916. On October 5, 1921, the Ukrainian National Chorus under the direction of composer Oleksandr Koshyts performed Shchedryk at Carnegie Hall, New York.
In 1936, Peter J. Wilhousky, an American of Ukrainian origin, created an English version of the lyrics and since then the Carol of the Bells can be heard all over the world.
Shchedryk has been used in several serials and films, for example, South Park, The Simpsons, The Griffins, Home Alone and The Nut Job 2. It is also widely used in advertising.
Here is a sample collection of some Shchedryk versions. Enjoy!
1.First Recording of Schedryk/Carol of the Bells in 1922
2. National Veryovka Choir of Ukraine
3. Vopli Vidopliassova Rock Band
4. Pentatonix
5. Voctave : Carol of the Bells of Notre Dame
6. The Piano Guys: Carol of the Bells for 12 Cellos
7. NBA Stars
8. Orion's Reign: Heavy Metal Carol of the Bells
9. B&B Project: Bandura and Button Accordion
10. Mormon Tabernacle Choir
11. David Hickens : Piano Solo
12. Lindsay Stirling : Violin
13. Libera Boy's Choir
14. Bel Canto Choir Vilnius
15. Oleh Skrypka and Le Grand Orchestra: Animation
16. Elsa the Snow Queen (Frozen) sings Shchedryk
17. Tarabarova sings Shchedryk: Animation
18. Ukrainian Soldiers sing Shchedryk
19. Handpan (Hang Drum)
20. Flashmob Shchedryk at Lviv Airport
21. Sarah Juhasz playing Carol of the Bells on, well, bells
Tags: Carol of the Bells, Mykola Leontovych, Shchedryk, Ukraine