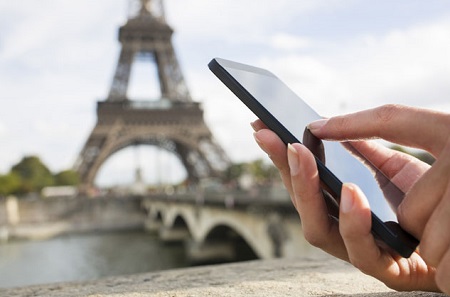 On 15 June 2017, the EU scrapped roaming charges for people using mobile phones abroad. The new rules mean that citizens traveling within the EU will be able to call, text and browse the internet on mobile devices at the same price they pay at home, the BBC reported.
The decision has been called one of the greatest successes of the EU by the European Commission, which worked on achieving it for over a decade. But the good news isn't limited only to the borders of the Union: the EU plans to abolish roaming fees for its six allies from the Eastern Partnership, for Georgia, Ukraine, Azerbaijan, Armenia, Moldova, and Belarus. Boris Iarochevitch, Head of Division of the Eastern Partnership, Regional Cooperation and OSCE – European External Action Service, told Georgia's Public Broadcaster, agenda.ge reported on 7 June.
"If you travel in the Eastern Partnership countries or from the countries to Europe the roaming tariff is very high. The roaming fee was abolished in Europe and now we plan to do the same for the six nations," he said.
This means that those traveling in or from the six countries won't spend more when speaking on the phone than they had to when using local mobile operators. Boris Iarochevitch stressed that the tariff will be specified by mobile operators but the fee will be low and available for everyone and that the process will be completed by 2020.
Yevropeiska Pravda noted that, unlike the EU, where mobile operators are obliged to implement the decisions of the EU institutions, the countries of the Eastern Partnership don't have the same obligation. Therefore, to cancel roaming charges with them, the EU will need to reach separate agreements with each of the six countries.
Speaking at one Ukrainian talk show, Ukraine's Minister of Foreign Affairs Pavlo Klimkin said that this initiative was proposed by Ukraine as part of the Eastern Partnership, and it will be discussed further at the Eastern Partnership summit in November 2017.
This is additional good news for Ukraine, which received the right of visa-free travel to the EU days before, on 11 June 2017.
Read also: The morning after: first day of EU-Ukraine visa-free era