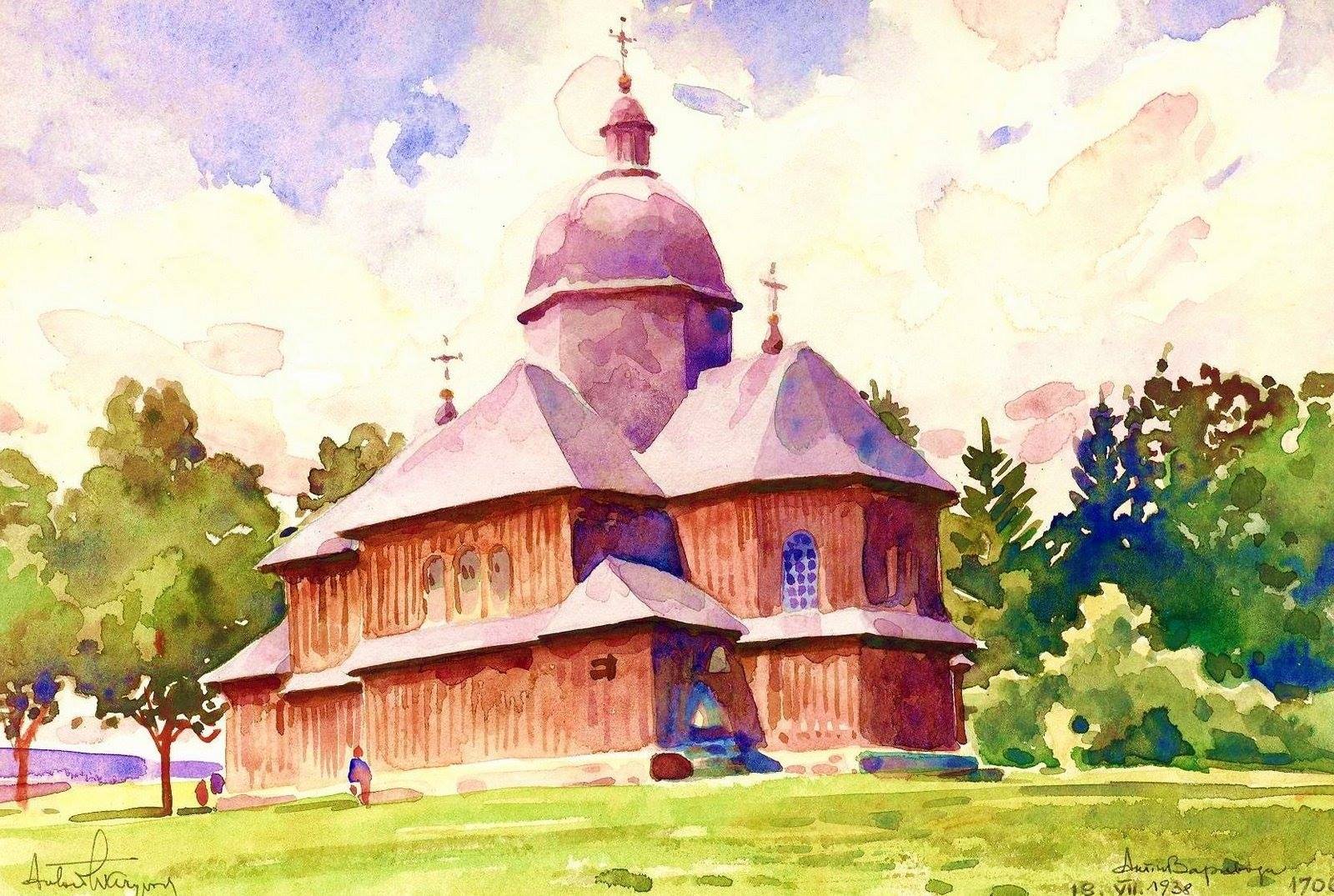 Watercolors of Antin Varyvoda are often the only reminder of the unique wooden churches of the Lemkos 
Lemkos, a mountain people residing in what is nowadays Ukraine, Poland, and Slovakia, produced a rich folk culture including unique wooden churches built without a single nail. Sixteen of them were included in UNESCO's World Heritage list as "outstanding examples of the once widespread Orthodox ecclesiastical timber-building tradition in the Slavic countries that survives to this day."
Unfortunately, many of these churches were destroyed during Operation Vistula of 1948, in which 150,000 Ukrainians were deported from their homeland, or decayed in the ghost villages without proper maintenance.
Read also: Bambi in the Bloodlands.  Dedicated to the 70th anniversary of Operation Vistula
These watercolors depict the wooden churches of the Carpathian mountains. In many cases, they are the sole surviving records of churches that were destroyed during Operation Vistula. Antin Varyvoda, an ethnic Ukrainian artist and architect in Poland, painted and studied the churches in a series of 246 watercolors and drawings, mostly made during the 1930s.

In the late 1960s, Varyvoda presented the paintings to Myron Mycio (1925-2017), who was then head of the Organization for the Defense of Lemkivshchyna in the United States, to give Varyvoda's work greater attention. ODL held a series of exhibitions and published a limited-release album Wooden Architecture of the Ukrainian Carpathians in 1972. In 2013, Mycio donated the collection to the Ukrainian Catholic University in Lviv which will publish it in a forthcoming publication.


For an interactive online virtual tour of eight churches located in Ukraine, check out this link.