We would stand behind women and children, promised Vladimir Putin in March 2014, after he triggered off a war against Ukraine. This hybrid war has been waged ever since on all possible fronts, particularly in the minds of people in Europe and beyond. Russia sends its own citizens on the offensive not caring about the trauma they may suffer from in the future.
On 22 March 2017, the Security Service of Ukraine issued a three-year ban on entry to Ukraine to the singer Yuliya Samoilova, who was chosen to represent Russia at the international Eurovision Song Contest in Kyiv in May 2017. The ban is based on legal grounds, namely her previous violation of the rules of entry to the Ukrainian territory, of which the occupied Autonomous Republic of Crimea is an integral part. In 2015, Samoilova arrived to Crimea from the Russian Federation, without the permission of Ukrainian border authorities.
On 23 March, the contest organizer, European Broadcast Union, voiced an option that would have supposedly allowed to comply with Ukraine's decision but still avoid Russia's non-participation. The EBU offered to broadcast Samoilova's performance from Moscow in addition to the main show in Kyiv, but a Eurovision partner. Channel One Russia refused. It is not reported whether Russian media managers were interested in Samoilova's personal opinion on this question.
Russian officials and state-controlled TV channels refer to Ukraine's ban on the entry of Samoilova as "inhumane" stressing that she is a person with disability and moves on a wheelchair.
Last summer, the Kremlin already used the same language when dozens of Russian athletes were denied participation in both the 2016 Rio Olympics and Paralympics over the massive violation of anti-doping rules. When it was proven that the Russian security services deliberately substituted their doping samples, Putin didn't recognize his responsibility for the international fraud, instead alleging that some evil forces had vented their fury on the Russian handicapped persons due to political reasons.
Yet it was Moscow's leadership and its sports bureaucracy—"broken, corrupted and entirely compromised" who should bear full responsibility for the outcome, as President of the International Paralympic Committee Philip Craven strongly emphasized:
"Tragically this situation is not about athletes cheating a system, but about a state-run system that is cheating the athletes. […]

I believe the Russian government has catastrophically failed its Para-athletes. Their medals over morals mentality disgusts me. The complete corruption of the anti-doping system is contrary to the rules and strikes at the very heart of the spirit of Paralympic sport. It shows a blatant disregard for the health and well-being of athletes and, quite simply, has no place in Paralympic sport."
Read also: Hybrid Olympics, hybrid war with Ukraine, hybrid Russia
Moscow's accusations of Ukraine over the Samoilova controversy are unfounded alike given that Russian officials and media functionaries were well aware of the existing rules and the price of their violation. After the Eurovision participant, who had illegally visited occupied Crimea, was appointed in a closed procedure, Russia's goal became pretty clear: to put Ukraine in an awkward situation regardless of the decision about her forthcoming entry in May. Each year, 180 to 200 million people watch Eurovision worldwide, and such a huge audience is an alluring target for a provocation.
Had Ukrainian government permitted Samoilova's arrival, it would have faced valid charges of double standards in enforcing its laws, and therefore of trying to please Moscow during Russian aggression. Previously, Ukraine had routinely exercised its right to ban the entry of the persons disdaining its sovereignty. By the end of 2016, Kyiv had declared 140 Russian cultural figures who had publicly endorsed disintegration of Ukraine or travelled to Crimea without the consent of Ukrainian authorities persona non grata. Thus the latest decision on Samoilova was predictable.
Read more: Gerard Depardieu, the Eurovision contestant, and other Russian artists Ukraine banned
To the credit of the Security Service of Ukraine, this decision was issued promptly, within ten days after the name of the Russian representative was announced. It would be a pity indeed if the potential contestant learned that she could not perform in Kyiv much later, just before the contest and after a two-month preparation.
Feigned play of "inclusivity"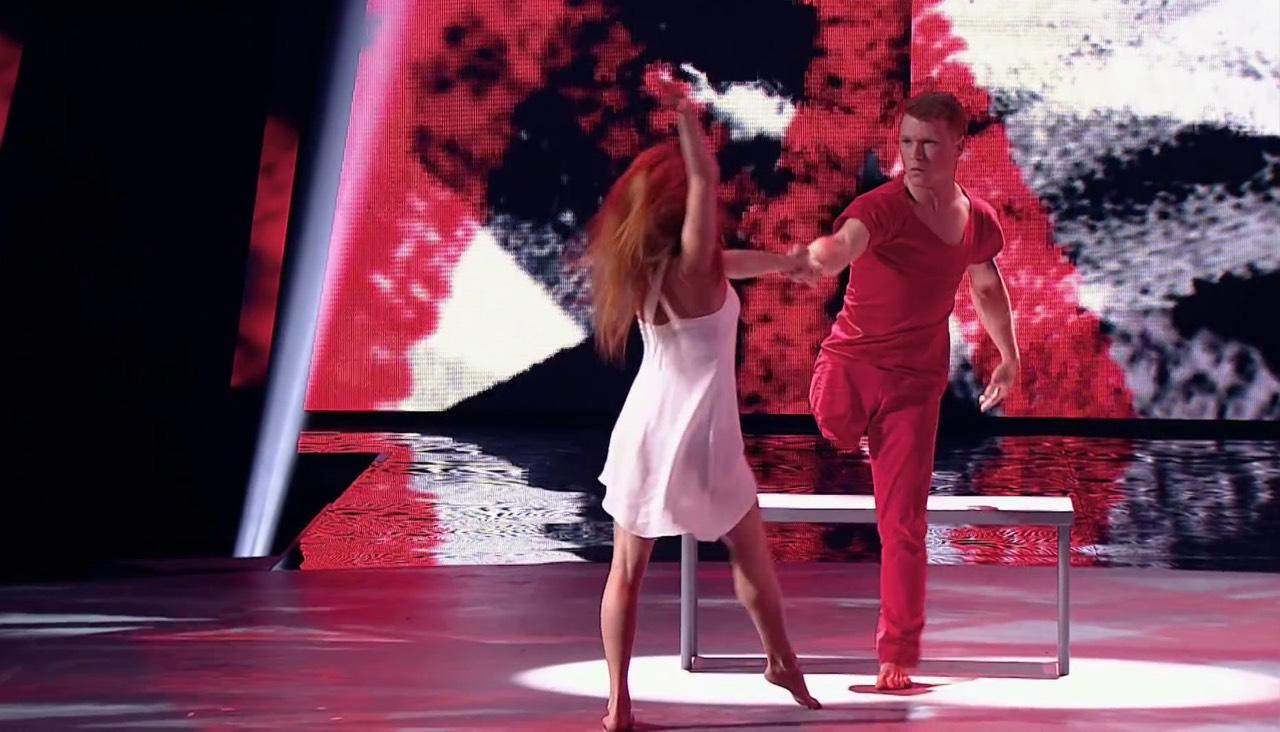 One more circumstance related to the timing is worth noting. Yuliya Samoilova was chosen to represent Russia a few days after a telling scandal occurred on Russian TV. The judges of a popular talent show on Channel One Russia (which is a Eurovision broadcaster) rained insults on a one-legged break dancer Evgeny Smirnov, who had lost his right leg in a car accident. They called his whole choreographic performance a "forbidden trick" while suggesting him to attach a prosthesis and disguise his disability in order to take no advantage of the viewers' compassion.
One of the judges, former president of the Russian Television Academy Vladimir Pozner later reiterated that he considered the increased attention to physically handicapped people on stage wrong and unfair. In this climate Smirnov categorically refused to further participate in the show: he expected his dance, not his disability to be assessed.
As the Russian journalist Vladimir Varfolomeyev admits, this disgraceful situation is rather typical of Russian TV:
"It's no secret to anybody that an ordinary person can be robbed in a thieves' hut, infected in a brothel, or killed in a drug den. And one can be trampled down on the present-day Russian television. It is mainly accustomed to this now, and its audience has been brought up for many years so that it's thrilled to watch how those who've made their way to the screen are being insulted and humiliated."
Mutilated bodies of Kremlin's war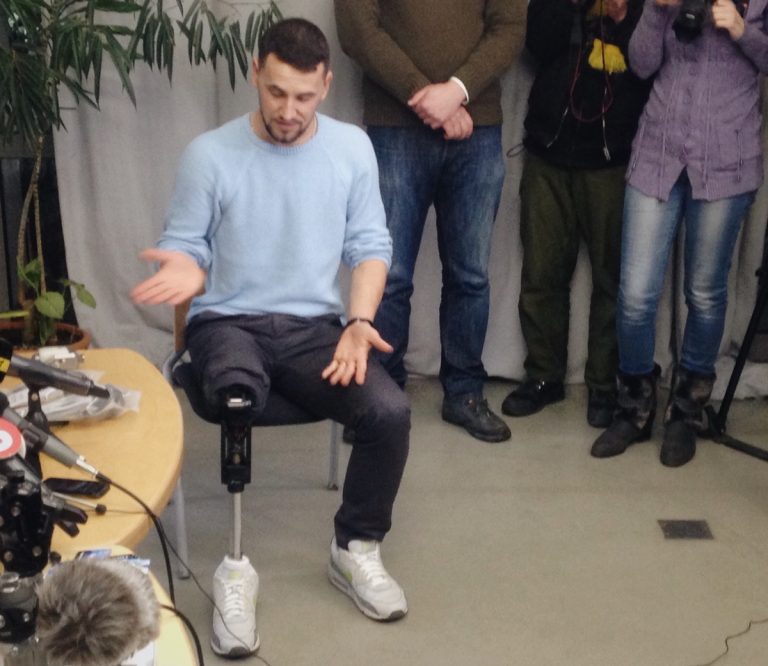 The Ukrainian
Viktor Kardash
also danced and taught children choreography until the war broke out. In 2015, he volunteered to defend his country from the Russian invasion.
He came back without a leg
… but with a sweetheart, whom he met in a military hospital. Viktor was training to kneel on the prosthesis for two weeks before making her a proposal. His fiancee (now already a wife) is from the town of Debaltseve in Donbas, which was occupied by Russian troops and their collaborators in violation of the Minsk Agreement on ceasefire. Once again in his life, Viktor Kardash learned to dance the Argentine tango. He also became an adviser to a factory that produces prosthetic devices: they are much in demand in Ukraine since 2014.
Read also: WOUNDS Photo Project: The Road to War and Pain
The Kremlin's aggression in Ukraine led to an avalanche-like growth in the number of people with disabilities. As of October 2016, about 4,000 Ukrainian soldiers had the status of disabled combatants of the Donbas war, while the total number of Ukrainian citizens (civilians and veterans) who were injured or disabled as a result of the hostilities, was estimated at 17,000. The Donbas-born Ukrainian partisan Volodymyr Zhemchugov lost both hands, sight, and hearing in the clash against Russian occupiers and their allies in September 2015. The maimed man was taken prisoner of war and spent a year in captivity. On the day of his release, the odious British blogger Graham Phillips, known for his work for the Russian propaganda channels RT and Zvezda and video interrogations of wounded Ukrainian PoWs, scoffingly asked Volodymyr: "Who needs you now, with no arms?"
"My motherland, my Ukraine needs me," Zhemchugov responded.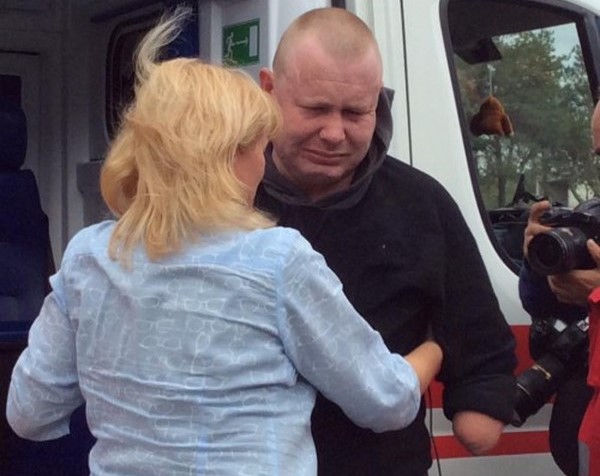 "It would be wise to give the best half of the seats at Eurovision to the families of those killed at the front, as well as the war veterans, including those seriously wounded from hospitals and amputees," suggested the Ukrainian journalist Yuriy Butusov. "Those who wish may be in military uniform.

Thanks to our soldiers, Eurovision takes place.

Thanks to our soldiers, Kyiv enjoys a peaceful life.

While European politicians chat about democracy and freedom, our soldiers pay with their lives, health, and injuries for the European values, and are the only  in Europe who are fighting for European values with arms in their hands."
Read also: Paris Opera singer Wassyl Slipak killed in Donbas war
Not just at war in East Ukraine do the Ukrainians pay such a heavy price for Putin's gamble but also in occupied Crimea and Russia itself. Many Ukrainian nationals who fell into the hands of Russian law enforcement bodies suffered terribly due to physical torture and inhumane treatment. The Crimean participant of the Euromaidan revolution Oleksandr Kostenko was broken his hand in remand prison, and the persisting lack of cure may cause an amputation. Stanislav Klykh from Kyiv nearly lost his mind during the barbarous pseudo-investigation in Chechnya. Both are currently serving illegal sentences in Russian jails. Another Crimean Hennadiy Afanasyev got blood poisoning in a penal colony in North Russia, and only his pardon and return to Ukraine in June 2016 saved him in life-threatening condition.
Read more: Afanasyev and Soloshenko: How the FSB breaks prisoners
Two months ago, the disabled veteran Zhemchugov, who also came back to his family from captivity, received a gold star of the Hero of Ukraine. German doctors worked a wonder by restoring his abilities to hear and see. In the meantime, the Russian "military volunteers," who serve for the Kremlin as cannon fodder in Ukrainian Donbas, officially do not exist for their own country, either healthy or injured or dead. A Muscovite wounded at the hybrid war against Ukraine complained to the Russian paper Gazeta.ru that people like him were treated in Russian hospitals and commissions on disability "like swine" and repudiated by a standard formula "We didn't send you there [to Ukraine]."
With such an attitude to the maimed compatriots, Russia continues the infamous tradition inherited from the USSR. A few years after World War II, many thousands of crippled veterans who had lost limbs on the front and earned for living begging in the streets and markets of Soviet cities were declared "social parasites" and forcibly deported to Central Asia and the Solovetsky Islands in the White Sea. Soviet authorities were ashamed of their appearance: the cripples "spoiled" the image of the post-war reconstruction and reminded of the terrible price of war, caused to a large extent by the mistakes of Stalin and his generals.
To defend European principles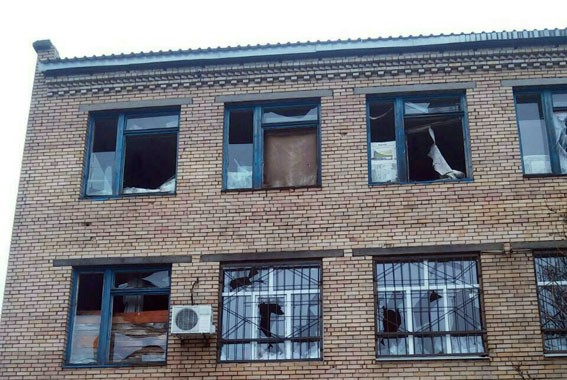 Seventy years after WWII, handicapped persons became the hostages of a new war. My 15-year-old friend Rusya, a resident of a frontline Ukrainian town of Marinka in Donetsk Oblast, recently told me about a disabled girl who is most vulnerable in case of emergency. This girl is the only one among her mates who is frightened and cries each time when the pro-Russian militants shell the town. The other children and youngsters in Marinka do not panic so much: they have used to living under fire day after day…
A "cold war" in showbiz between Kyiv and Moscow was made possible because the Kremlin is waging a hot war on Ukraine for three years, reminds the Ukrainian musician and editor of the artistic outlet Cultprostir Albert Tsukrenko. Speaking of the principles with regard to the coming Eurovision, he argues, one cannot just bury the head in the sand of deceptive "impartiality," which in fact equalizes the adherence to the rules and disrespect for them.
One cannot forget that new and new bodies and souls are mutilated daily not only because a handful of people in Moscow decided to break international law and redraw borders, hiding behind the human shield, but also because many others in Russia and the West put up with this. In order to prevent the repeated media confrontation similar to the Eurovision controversy, the real aggression must be stopped, and the rules, principles, and boundaries in Europe should be restored and respected.
Read also: Is military aggression at the heart of Eurovision's values? Open letter in protest of EBU statement