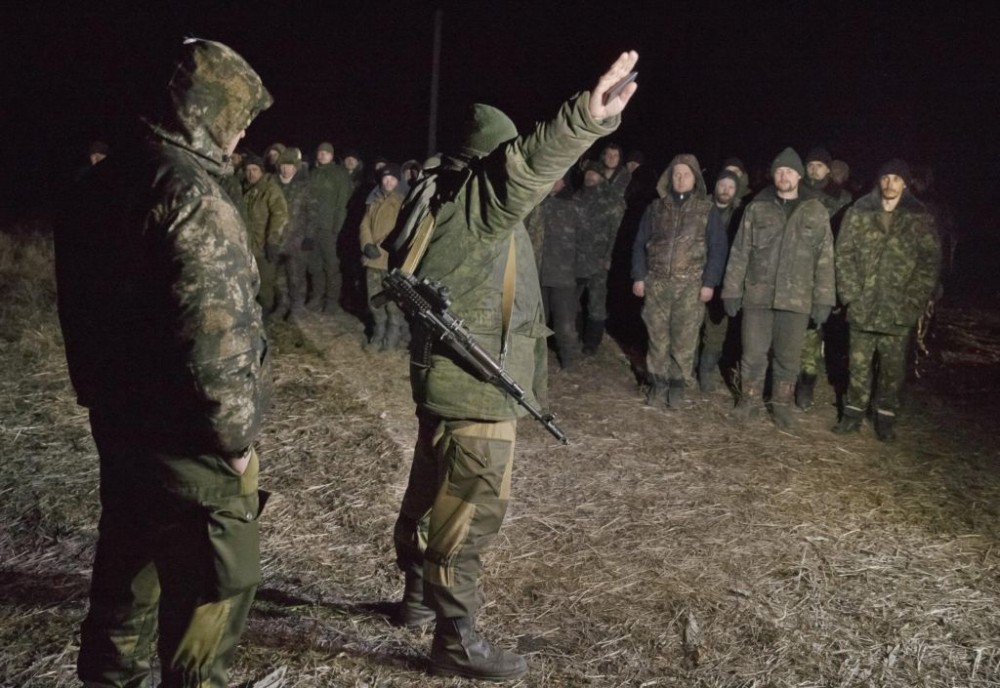 Markiyan Lubkivsky, an advisor to the head of the Security Service of Ukraine (SBU), said about 400 more Ukrainian prisoners of war are held by militants in the

Russian-occupied territory of Ukraine.
"Also not true is the information that allegedly the 16 Ukrainian military, which they returned to the Ukrainian side today, were the last Ukrainian prisoners of war on the territory of the so-called '
DNR.' We hope that about 400 more of our fellow citizens will be returned to us," said Lubkivsky.
He reminded that the Ukrainian side adheres to the "all for all" prisoner exchange principle to return its soldiers, officers and civilians to home.
"We are ready to act on this principle in the future," said the adviser to the chairman of the SBU. "Despite the complexity of the prisoner exchange process, we will continue and will not stop until the last Ukrainian comes home," he added.
As was reported earlier today, 16 Ukrainian servicemen were released from the captivity of militants Monday night.

Tags: Donbas war (2014-present), prisoner exchanges, Russia, Ukraine