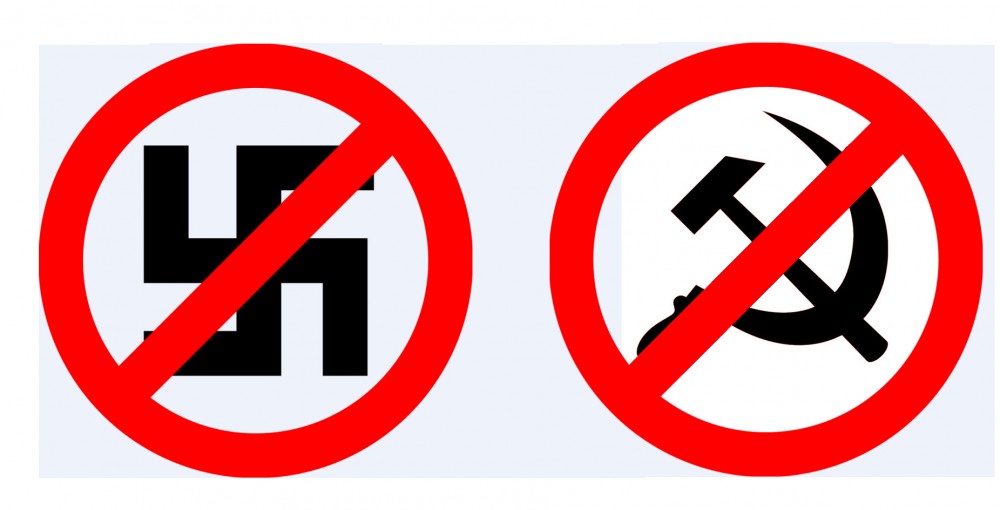 It looks like Ukraine following the example of many countries which have also suffered the consequences of totalitarian regimes looks seriously into banning Communistic as well as Nazi ideologies, as Ukraine's Prime Minister Arseniy Yatsenyuk has stated this Tuesday, on March 31st. "The government has prepared a proposition to condemn Communism and Nazi totalitarian regimes, as well as the propaganda of such. I am addressing the parliamental coalition to pass this proposition with no hesitation" – Yatsenyuk has said.
Also, according to Korrespondent.net, the Minister of Justice of Ukraine Pavlo Petrenko has made an official request for the SBU to check the information concerning the leader of Ukraine's Communistic Party Petro Symonenko being elected into the presidium of the Communist Party of the Russian Federation.
These measures seem to have been tied with Kiev's administrative court taking down the lawsuit of the Ministry of Justice of Ukraine against the Communistic Party of Ukraine. Previously, the lawsuit was delayed since November 2014, and in the end was denied. In return, the head chief of SBU Valentyn Nalyvaichenko has stated that banning of totalitarian ideologies and especially the Communist Party today is crucial to Ukraine's national security.