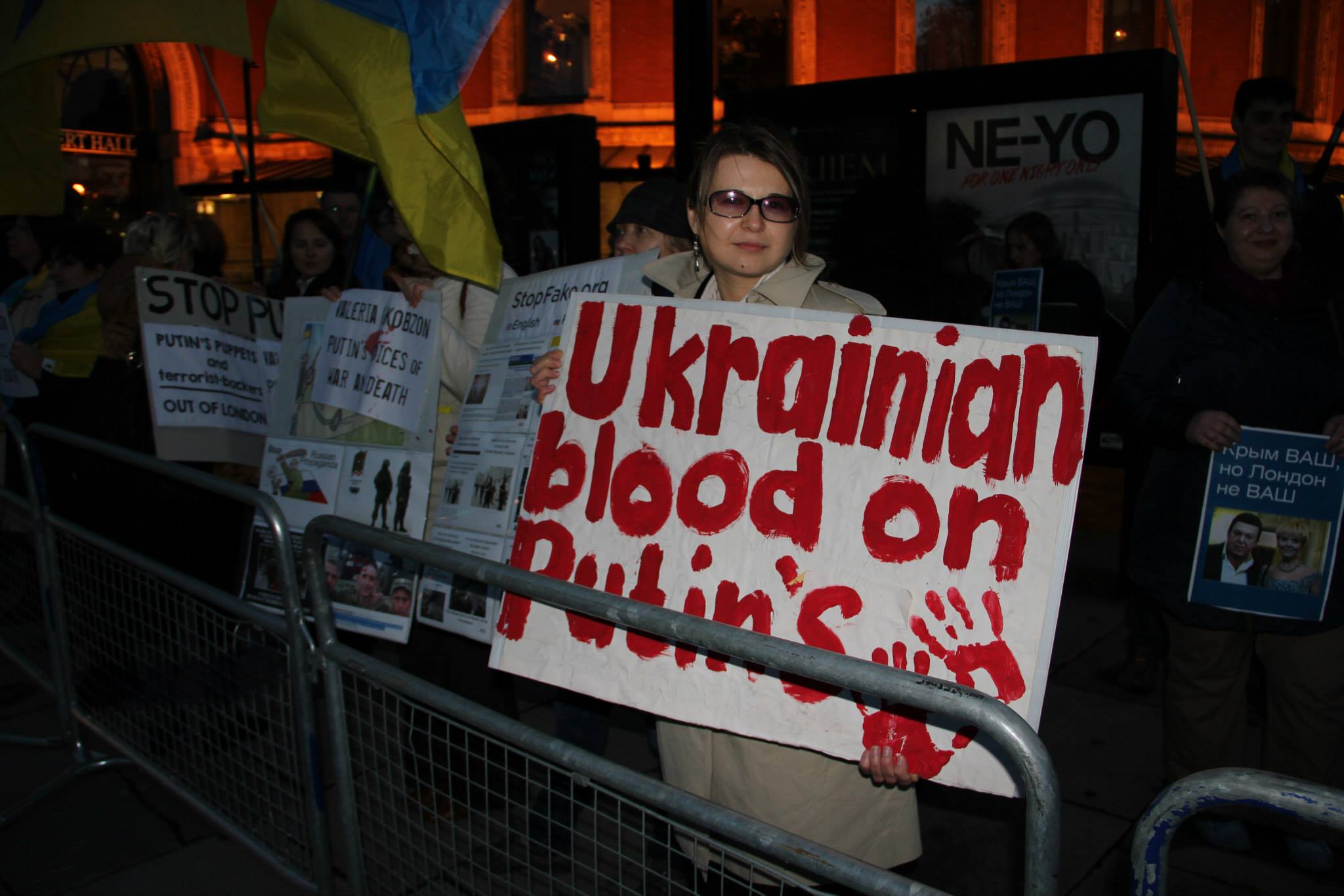 Today, Tuesday, 21 October: More than 100 campaigners protested outside the Royal Albert Hall ahead of a performance by singers Alla Perfilova ("Valeriya") and Iosif Kobzon – backers of Putin's criminal regime and supporters of the Russian military invasion in Ukraine. 
Ahead of tonight's protest a Letter had been sent by London Euromaidan activists to the CEO of the Royal Albert Hall, Chris Cotton, urging for cancellation of the concert. Mr Cotton replied stating that "The Royal Albert Hall is hosting these events on purely artistic grounds based on the international artistic reputation of Valeriya and her special guests. We are not and would never be doing so on the basis of her or any other artist's personal or political views or nationality."
Although the concert went ahead as scheduled, the protesters cheered on the news that, at last minute, the cancellation of the UK visit by Iosif Kobzon; he allegedly was afraid of being denied entry into the country by the UK Border Agency.
Protesters chanted: "Bloody voices out of London"; "Putin's puppets out of Lonfon"; "Valeria, Go home"; "Royal Albert Hall – Shame on you".
Notes.
The Ukrainian community formed a group called London EuroMaidan who have been one of the most vocal and visible diaspora communities throughout the events, holding continuous protests since November 2013.
London Euromaidan continues its fundraising campaign for the benefit of the victims of the war in Ukraine. Volunteers are working every day at the donations collection point at 154 Holland Park Ave W11 4UH. More details: http://saveukraine.co.uk/fundraising.html
Worldwide #boycottrussian campaign was launched to support Ukraine by isolating Russia economically
Euromaidan London website: www.saveukraine.co.uk
Twitter @londonmaidan
Tags: Help Ukraine, Kobzon, London, Politics, Protest, Protests, Putin, Valeria