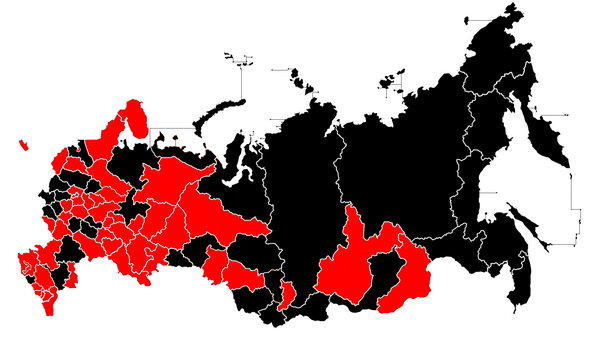 Soldiers of 47 Russia's regions were killed "on vacation" in Ukraine. Picture by @azazet via @Liveuamap
Yelena Vasilyeva, a Russian human rights defender and the founder of the "200 Cargo from Ukraine to Russia" Facebook community, is going to visit the antiterrorist operation area in eastern Ukraine to search for missing Russian servicemen, Interfax-Ukraine news agency reported at 13:07 Kyiv time 26 September.
"Now, while on a visit to Ukraine, I would like to go to the antiterrorist area to see with my own eyes and, perhaps, we will find some other graves, some more people whose mothers are already looking for them through us," she said at a briefing in Kyv on 26 September.
Vasilyeva said that her team had managed to establish that some units of the Russian Armed Forces were retreating from the Ukrainian borders to their bases.
"Some 4,000 went missing or died. We do not know the number of those who were wounded and succumbed," she said, specifying that this number included mercenaries and military a thousand of whom died in the space of several days near Ilovaisk in ‪Donetsk‬ Oblast
Tags: Cargo-200, International, KIA, Mortalities, Russia