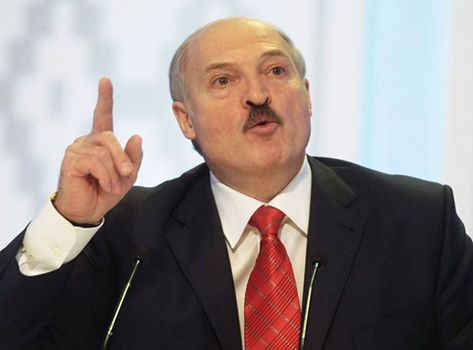 There may be no winners in a war in Ukraine, Belarusian President Alyaksandr Lukashenka said in Chisinau, Moldova, on 24 September, Belapan news agency reported on 25 September at 11:22 Kyiv time.
He denied that there was a war in eastern Ukraine and said that Russia was not involved.
"A war is waged when someone believes that he may win, but all sides of the conflict are confident that they cannot win," government's news agency Belta quoted him as saying.
"Neither the Ukrainian army nor the army of resistance, which exists there and is dubbed separatists, can win. Many believe that Russia is fighting there, but Russia has not been fighting there, and if it does it will not win either and will only make things worse," he noted.
Lukashenka claimed that the Russian leadership was opposed to any conflict or economic war with its neighbours.
"If Ukraine, Moldova, other countries do not cause harm to Russia after signing association agreements with the EU, I am confident that you will normalize relations with it in the near future. Russia is simply trying to protect itself in this situation," he said.
Lukashenka noted that Belarus also had concerns about the effects of Ukraine's association agreement with the EU. According to the Belarusian leader, he raised the matter at his meeting with Ukrainian President Petro Poroshenko in late August. The Ukrainian president promised that if the concerns were justified Kyiv will bear responsibility for that, he said.
Lukashenka noted that Minsk's agreements with Moldova would not cause economic damage to Russia and Kazakhstan, which share a Customs Union with Belarus.
"We are not building our relations against someone. We are building them for the benefit of our peoples and not to someone's detriment," he stressed.
Tags: Alexander Lukashenko / Alyaksandr Lukashenka, Belarus, Donbas, Politics, Russia