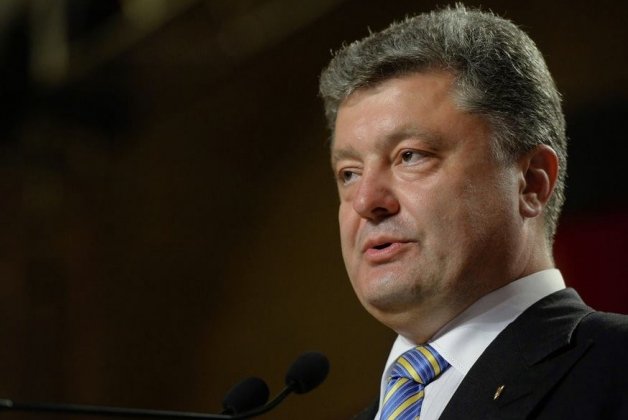 Ukrainian President Petro Poroshenko disbanded the Verkhovna Rada. He wrote about this in his official Twitter and Facebook pages.
"I decided to dissolve the Verkhovna Rada of the 7th convocation," – the President wrote in his official Twitter.
"Right now this is the only correct and responsible decision. The majority of the current Parliament members approved the dictatorial laws, resulting in the lost lives of the Heaven's Hundred. They must answer for this. Dozens of these so-called "people's deputies" form the fifth column, and they obviously defend interests of anyone but their voters," –  Poroshenko said, according to his official representative Svyatsolav Tseholko.
"The President called for democratic political powers to run together as a single pro-Ukrainian, pro-European team," – Tseholko wtote.
The new elections will take place on October 26, 2014.
---
Source: Hromadske
Translated by Mariya Shcherbinina, edited by Anna Palagina
Tags: Petro Poroshenko, Politics, Ukrainian Parliament, Verkhovna Rada