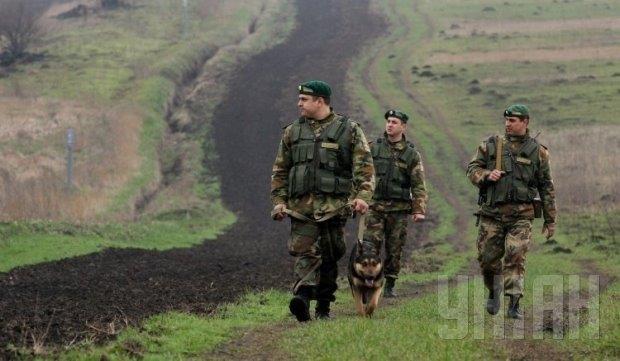 June 13, 2014
Ihor Kolomoyskyi, Head of the Dnipropetrovsk Oblast Government Administration, has made a proposal to President Petro Poroshenko: to construct a protective barrier on the Russian border, in Donetsk, Luhansk and Kharkiv oblasts.
The Dnipropetrovsk Oblast State Administration (OSA) has provided engineering design and feasibility studies to the Presidential Administration for approval, Censor.NET reports. 
According to the head of the OSA, "peaceful Finland was saved from Stalin by the Mannerheim Line."  This type of line should also be built by Ukraine, to protect itself from Putin.  The wall on Israel's border effectively repels terrorist attacks.
The project involves the installation, over a five to six-month period, of a fortification fence made of solid, high strength steel and barbed wire.  Approaches to the barrier should be protected by trenches and barbed wire on both the Russia and the Ukraine-facing sides. This will prevent access to the fortification fence by peaceful civilians and animals. The width and depth of the trenches should ensure inaccessibility for vehicles, including armored vehicles.
The area between the trenches and the barrier should be fully defended by warning and anti-personnel mines.  The metal fence needs to be electrified.
The fence will be additionally protected by mobile groups of Ukrainian troops, border guards and the National Guard.  With this major fortification the armed forces will be able to cut off terrorists from their Russian bases and stop the inflow of mercenaries, weapons and ammunition through the Ukrainian-Russian border.
The estimated cost of installing the fence, over 1920 kilometers of the state border, will be about 50 million euros.  The total engineering costs to create this barrier will be 100 million euros.  All of the work will be carried out by Ukrainian companies.
The Dnipro-1 Charitable Foundation is ready to finance a significant portion of the engineering work on the barrier's construction, with financial support from the state and the consent of the President.  The Foundation has expressed its willingness to complete the entire scope of work on the construction of the fence, along the border of these three oblasts with Russia.  The Foundation notes that the approval of the Commander in Chief is required in order to start the work.
Translation by Vitalii Usenko,  edited by Myron Spolsky and Jon Barrow
Sources:
In Ukrainian: Коломойський запропонував Порошенку за свій рахунок звести загородження на кордоні з Росією
Tags: Eastern Ukraine, News, Russian invasion